4.9
English language
730 Lectures
NEET Biology
Biology of 11th & 12th for NEET & CBSE. Perfect preparation through Video Lectures and eBooks.
What is Online Streaming Course?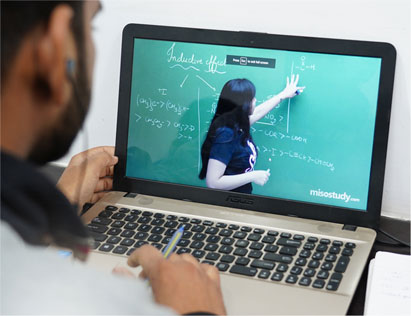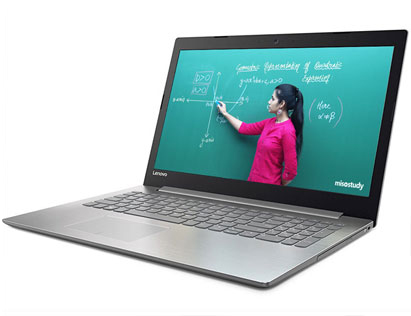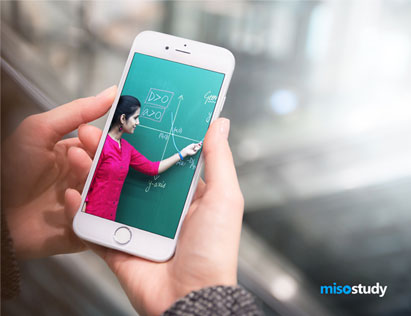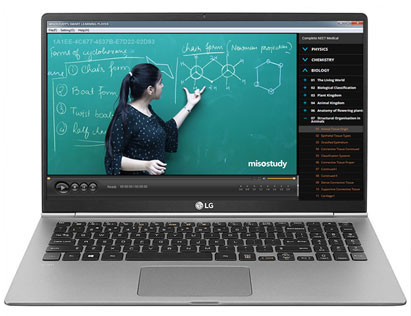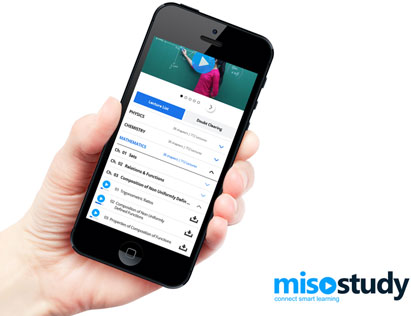 What is SD Card Course?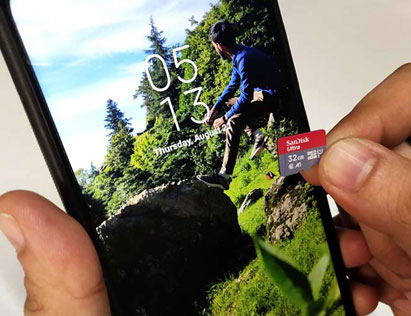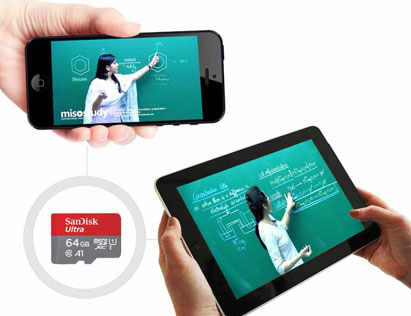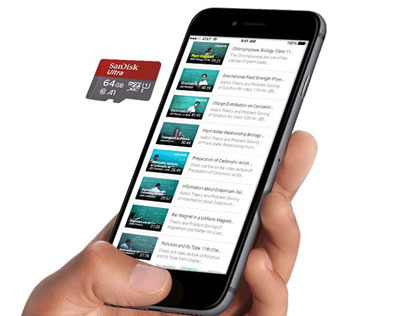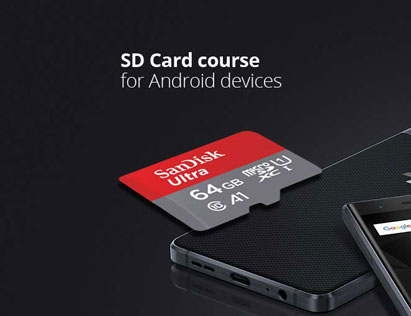 What is USB Hard Disk Course??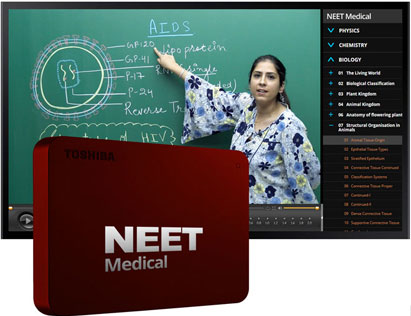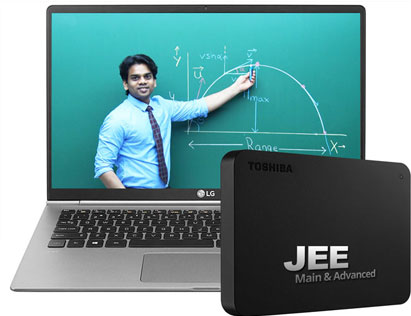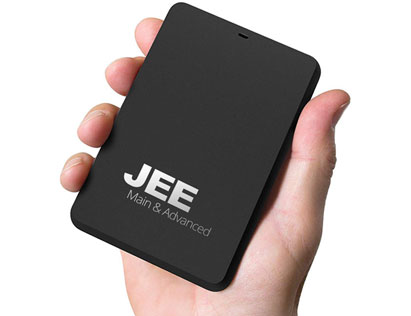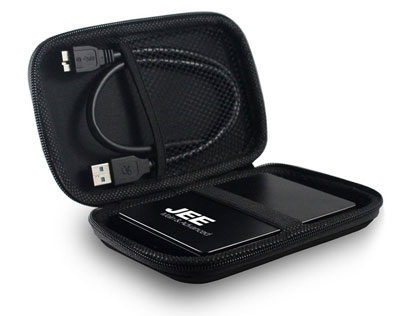 This Course Includes
1. 700+ HD Video Lectures designed by top faculties
2. Theory & Problem Solving Lectures of full syllabus
3. Chapter-wise Exam Pattern Question Exercise
4. Chapter-wise PDF e-Books
5. 24X7 Doubt Clearing
6. Hard Disk Courses support (No Internet required)
7. 24X7 Online Streaming Course
8. Lecture Download support for Android and iOS
9. Access anytime, anywhere using any device
Course Features
This course raises the academic levels of the student. High definition visualization techniques. Course prepared with NCERT Biology Book and other preferred reference books, so this is the perfect study material one requires to ace the NEET Medical & CBSE. Also get online study materials, sample papers and previous exam papers and video solutions free. This course provides NEET questions, NEET syllabus and latest NEET pattern for medical entrance exam.
Our team of expert faculties are selected with good teaching skill, high qualification and experience. They are all expert in their subject and committed to the success of our students. We ensure to provide best results out of all level of students.
Lecture List
Doubt Clearing
Get All Lecture preview
You can preview for 5 minutes only. Login and StarPlayer App required.
Biology

30

chapters |

450

Lectures

Ch. 01

The Living World

01

Characteristics of Living Organisms-I

41 mins

PREVIEW

02

Characteristics of Living Organisms-II

42 mins

PREVIEW

03

Characteristics of Living Organisms-III

40 mins

PREVIEW

04

Biodiversity -I

42 mins

PREVIEW

05

Biodiversity -II

41 mins

PREVIEW

06

Taxonomy

40 mins

PREVIEW

07

Ways of Classification, Species

41 mins

PREVIEW

08

Nomenclature

43 mins

PREVIEW

09

Hierarchy of Taxonomy

43 mins

PREVIEW

10

Taxonomical Aids

49 mins

PREVIEW

11

NEET Pattern Questions Exercise (1)

27 mins

PREVIEW

Ch. 02

Biological Classification

01

Introduction

42 mins

PREVIEW

02

Two and Three Kingdom Classification

41 mins

PREVIEW

03

Three, Four and Five Kingdom

41 mins

PREVIEW

04

Comparison of all 5 Kingdoms

42 mins

PREVIEW

05

Six Kingdom Classification

41 mins

PREVIEW

06

Kingdom Monera-I

41 mins

PREVIEW

07

Kingdom Monera-II

42 mins

PREVIEW

08

Kingdom Monera-III

42 mins

PREVIEW

09

Prokaryotes vs Eukaryotes DNA

42 mins

PREVIEW

10

Sex Plasmid

42 mins

PREVIEW

11

Col Plasmid

41 mins

PREVIEW

12

Gram Positive vs Gram Negative Bacteria

41 mins

PREVIEW

13

Lysozyme and Effects

43 mins

PREVIEW

14

Flagella

42 mins

PREVIEW

15

Types of Flagellar Arrangement

42 mins

PREVIEW

16

Nutrition in Bacteria-I

42 mins

PREVIEW

17

Nutrition in Bacteria-II

43 mins

PREVIEW

18

Reproduction

42 mins

PREVIEW

19

Transformation

42 mins

PREVIEW

20

Conjugation

43 mins

PREVIEW

21

Transduction

42 mins

PREVIEW

22

Cyanobacteria-I

42 mins

PREVIEW

23

Cyanobacteria-II

42 mins

PREVIEW

24

Cyanobacteria-III

42 mins

PREVIEW

25

Mycoplasma-I

42 mins

PREVIEW

26

Mycoplasma-II

41 mins

PREVIEW

27

Actinomycetes

43 mins

PREVIEW

28

Archaebacteria

42 mins

PREVIEW

29

Kingdom Protista

42 mins

PREVIEW

30

Dinoflagellates

41 mins

PREVIEW

31

Diatoms

42 mins

PREVIEW

32

Euglenoids-I

44 mins

PREVIEW

33

Euglenoids-II

42 mins

PREVIEW

34

Fungi-I

43 mins

PREVIEW

35

Fungi-II

43 mins

PREVIEW

36

Reproduction in Fungi

42 mins

PREVIEW

37

Phycomycetes

41 mins

PREVIEW

38

Ascomycetes-I

42 mins

PREVIEW

39

Ascomycetes-II

44 mins

PREVIEW

40

Basidiomycetes

42 mins

PREVIEW

41

Deuteromycetes

42 mins

PREVIEW

42

Viruses

41 mins

PREVIEW

43

NEET Pattern Questions Exercise (1)

29 mins

PREVIEW

Ch. 03

Plant Kingdom

01

Introduction

43 mins

PREVIEW

02

Thallophyta

41 mins

PREVIEW

03

Chlorophyceae

41 mins

PREVIEW

04

Rhodophyceae-I

42 mins

PREVIEW

05

Rhodophyceae-II

42 mins

PREVIEW

06

Bryophytes-I

42 mins

PREVIEW

07

Bryophytes-II

41 mins

PREVIEW

08

Bryophytes-III

42 mins

PREVIEW

09

Pteridophytes-I

42 mins

PREVIEW

10

Pteridophytes-II

41 mins

PREVIEW

11

Pteridophytes-III

42 mins

PREVIEW

12

Gymnosperm-I

42 mins

PREVIEW

13

Gymnosperm-II

41 mins

PREVIEW

14

Gymnosperm-III

41 mins

PREVIEW

15

Angiosperm-I

42 mins

PREVIEW

16

Angiosperm-II

42 mins

PREVIEW

17

NEET Pattern Questions Exercise (1)

29 mins

PREVIEW

Ch. 04

Animal Kingdom

01

Introduction of Phylum's

42 mins

PREVIEW

02

Basis of Classification-I

42 mins

PREVIEW

03

Basis of Classification-II

41 mins

PREVIEW

04

Basis of Classification-III

43 mins

PREVIEW

05

Basis of Classification-IV

41 mins

PREVIEW

06

Basis of Classification-V

41 mins

PREVIEW

07

Basis of Classification-VI

42 mins

PREVIEW

08

Phylum Porifera-General Features

41 mins

PREVIEW

09

Phylum Porifera-Different Systems

42 mins

PREVIEW

10

Phylum Porifera-Reproduction, Canal System

42 mins

PREVIEW

11

Phylum Cnidaria-Body Forms ,Metagenesis

41 mins

PREVIEW

12

Phylum Cnidaria-Nutrition,Digestion

41 mins

PREVIEW

13

Phylum Cnidaria-Reproduction, Regeneration

40 mins

PREVIEW

14

Phylum Ctenophora

42 mins

PREVIEW

15

Phylum Platyhelminthes-I

41 mins

PREVIEW

16

Phylum Platyhelminthes-II

42 mins

PREVIEW

17

Phylum Platyhelminthes-III

43 mins

PREVIEW

18

Phylum Ashelminthes-I

41 mins

PREVIEW

19

Phylum Aschelminthes-II

42 mins

PREVIEW

20

Phylum Aschelminthes-III

43 mins

PREVIEW

21

Phylum Aschelminthes-IV

41 mins

PREVIEW

22

Phylum Annelida-I

41 mins

PREVIEW

23

Phylum Annelida-II

42 mins

PREVIEW

24

Phylum Annelida-III

42 mins

PREVIEW

25

Phylum Annelida-IV

42 mins

PREVIEW

26

Phylum Arthropoda-I

41 mins

PREVIEW

27

Phylum Arthropoda-II

42 mins

PREVIEW

28

Phylum Arthropoda-III

43 mins

PREVIEW

29

Phylum Mollusca-I

42 mins

PREVIEW

30

Phylum Mollusca-II

43 mins

PREVIEW

31

Phylum Echinodermata-1

44 mins

PREVIEW

32

Phylum Echinodermata-2

43 mins

PREVIEW

33

Hemichordata

42 mins

PREVIEW

34

Chordatas vs Non-Chordatas

41 mins

PREVIEW

35

Phylum Chordata

42 mins

PREVIEW

36

Subphylum Cephalochordata

42 mins

PREVIEW

37

Subphylum Vertebrata

44 mins

PREVIEW

38

General Characters of Fishes

42 mins

PREVIEW

39

Class Chondrichthyes

42 mins

PREVIEW

40

Class Osteichthyes

42 mins

PREVIEW

41

Examples of Cartilaginous and Bony Fishes

41 mins

PREVIEW

42

Class Amphibia-I

43 mins

PREVIEW

43

Class Amphibia -II

42 mins

PREVIEW

44

Class Reptilia

42 mins

PREVIEW

45

Class Aves-I

41 mins

PREVIEW

46

Class Aves-II

42 mins

PREVIEW

47

Class Mammalia-I

43 mins

PREVIEW

48

Class Mammalia-II

42 mins

PREVIEW

49

Class Mammalia-III

41 mins

PREVIEW

50

NEET Pattern Questions Exercise (1)

29 mins

PREVIEW

Ch. 05

Morphology of flowering plants

01

Tissues and Meristematic Tissue

41 mins

PREVIEW

02

Zones of Root Tip

41 mins

PREVIEW

03

Modifications of Tap Root-I

42 mins

PREVIEW

04

Modifications of Tap Root-II

42 mins

PREVIEW

05

Modification of Adventitious Root

41 mins

PREVIEW

06

Buds and its Modifications

41 mins

PREVIEW

07

Stem and Branching

42 mins

PREVIEW

08

Modifications of Stem

42 mins

PREVIEW

09

Aerial Modification of Stem

41 mins

PREVIEW

10

Leaf Structure

41 mins

PREVIEW

11

Stipules & Types of Leaves

41 mins

PREVIEW

12

Venation

40 mins

PREVIEW

13

Simple and Compound Leaves

41 mins

PREVIEW

14

Phyllotaxy

41 mins

PREVIEW

15

Leaf Modification

40 mins

PREVIEW

16

Inflorescence

40 mins

PREVIEW

17

Flower and Floral Parts

41 mins

PREVIEW

18

Symmetry and Floral Leaves Insertion

41 mins

PREVIEW

19

Calyx and Corolla

40 mins

PREVIEW

20

Aestivation

40 mins

PREVIEW

21

Androecium

41 mins

PREVIEW

22

Gynoecium and Placentation

41 mins

PREVIEW

23

Fruit

40 mins

PREVIEW

24

Fleshy Fruits-I

41 mins

PREVIEW

25

Fleshy Fruits-II

40 mins

PREVIEW

26

Indehiscent Fruits

41 mins

PREVIEW

27

Dehiscent Fruits

41 mins

PREVIEW

28

Schizocarpic Fruits

40 mins

PREVIEW

29

Composite and Fruit dispersal

40 mins

PREVIEW

30

Seed

41 mins

PREVIEW

31

Symbols and Fabaceae Family

41 mins

PREVIEW

32

Solanaceae and Liliaceae Family

20 mins

PREVIEW

33

NEET Pattern Questions Exercise (1)

30 mins

PREVIEW

Ch. 06

Anatomy of flowering plants

01

Meristematic Tissues

41 mins

PREVIEW

02

Apical meristem In Different Plants I

41 mins

PREVIEW

03

Apical meristem In Different Plants II

41 mins

PREVIEW

04

Permanent Tissues- Simple type- Parenchyma

40 mins

PREVIEW

05

Permanent Tissues- Simple type- Collenchyma

40 mins

PREVIEW

06

Permanent Tissues-Simple Type- Sclerenchyma I

41 mins

PREVIEW

07

Permanent Tissues- Simple Type- Sclerenchyma II

40 mins

PREVIEW

08

Permanent Tissue- Complex Type- Xylem

41 mins

PREVIEW

09

Permanent Tissue- Complex Type- Xylem and Phloem

40 mins

PREVIEW

10

Permanent Tissue- Complex Type- Phloem

41 mins

PREVIEW

11

Tissue System And Vascular Bundles

41 mins

PREVIEW

12

Vascular Bundles

40 mins

PREVIEW

13

Internal structure of Dicot Stem I

41 mins

PREVIEW

14

Internal Structure of Dicot Stem II

40 mins

PREVIEW

15

Internal Structure Of Monocot Stem

40 mins

PREVIEW

16

Internal Structure of Dicot Root

40 mins

PREVIEW

17

Internal Structure of Monocot Root

40 mins

PREVIEW

18

Internal Structure of Leaf

40 mins

PREVIEW

19

Stele I

40 mins

PREVIEW

20

Stele II

40 mins

PREVIEW

21

Secondary Growth I

40 mins

PREVIEW

22

Secondary Growth II

40 mins

PREVIEW

23

Secondary Growth III

40 mins

PREVIEW

24

Secondary Growth IV

40 mins

PREVIEW

25

NEET Pattern Questions Exercise (1)

25 mins

PREVIEW

Ch. 07

Structural Organisation in Animals

01

Animal Tissue-Origin

44 mins

PREVIEW

02

Epithelial Tissue-Types

45 mins

PREVIEW

03

Stratified Epithelium

40 mins

PREVIEW

04

Connective Tissue Continued

40 mins

PREVIEW

05

Classification Systems

40 mins

PREVIEW

06

Connective Tissue Proper

38 mins

PREVIEW

07

Continued-I

41 mins

PREVIEW

08

Continued-II

45 mins

PREVIEW

09

Dense Connective Tissue

42 mins

PREVIEW

10

Supportive Connective Tissue

42 mins

PREVIEW

11

Cartilage-I

41 mins

PREVIEW

12

Cartilage-II

39 mins

PREVIEW

13

Bone-I

42 mins

PREVIEW

14

Bone-II

41 mins

PREVIEW

15

Bone-III

34 mins

PREVIEW

16

Fluid Connective Tissue

41 mins

PREVIEW

17

Blood-I

41 mins

PREVIEW

18

Blood-II

42 mins

PREVIEW

19

Blood_III

41 mins

PREVIEW

20

Blood-IV

42 mins

PREVIEW

21

Blood-v

40 mins

PREVIEW

22

Continued

40 mins

PREVIEW

23

Muscles-I

40 mins

PREVIEW

24

Muscles-II

38 mins

PREVIEW

25

Muscles-III

41 mins

PREVIEW

26

Nervous Tissue

45 mins

PREVIEW

27

Nervous Tissue II

42 mins

PREVIEW

28

Cockroach Typestudy

40 mins

PREVIEW

29

Cockroach Digestive System

37 mins

PREVIEW

30

Cockroach Circulatory and Respiratory System

40 mins

PREVIEW

31

Cockroach Nervous, Excretory and Reproductive System

30 mins

PREVIEW

32

NEET Pattern Questions Exercise (1)

58 mins

PREVIEW

Ch. 08

Cell: The Unit of Life

01

Cell

42 mins

PREVIEW

02

Components of Cell

41 mins

PREVIEW

03

Cell Types

43 mins

PREVIEW

04

Plasma Membrane I

41 mins

PREVIEW

05

Plasma Membrane II

42 mins

PREVIEW

06

Transport Across Plasma Membrane and Cell Wall

40 mins

PREVIEW

07

Cell Wall

40 mins

PREVIEW

08

Endoplasmic Reticulum

41 mins

PREVIEW

09

Endoplasmic Reticulum and Golgi Complex

41 mins

PREVIEW

10

Golgi Complex And Lysosomes

42 mins

PREVIEW

11

Lysosomes

40 mins

PREVIEW

12

Vacuoles and Mitochondria

41 mins

PREVIEW

13

Nucleus I

42 mins

PREVIEW

14

Nucleus II

45 mins

PREVIEW

15

Chromosome I

42 mins

PREVIEW

16

Chromosome II

47 mins

PREVIEW

17

Plastids I

42 mins

PREVIEW

18

Plastids II

41 mins

PREVIEW

19

Ribosome

41 mins

PREVIEW

20

Cytoskeleton and Cila Flagella

38 mins

PREVIEW

21

Centriole And Microbodies

42 mins

PREVIEW

22

NEET Pattern Questions Exercise (1)

22 mins

PREVIEW

Ch. 09

Biomolecules 11th

01

Protoplasm

40 mins

PREVIEW

02

Carbohydrates I

40 mins

PREVIEW

03

Carbohydrates II

42 mins

PREVIEW

04

Carbohydrates III

41 mins

PREVIEW

05

Carbohydrates IV

41 mins

PREVIEW

06

Lipids I

42 mins

PREVIEW

07

Lipids II

39 mins

PREVIEW

08

Protein I

41 mins

PREVIEW

09

Protein II

41 mins

PREVIEW

10

Nucleic Acid I

42 mins

PREVIEW

11

Nucleic Acid II

43 mins

PREVIEW

12

NEET Pattern Questions Exercise (1)

26 mins

PREVIEW

Ch. 10

Cell Cycle and Division

01

Introduction of Cell Cycle

41 mins

PREVIEW

02

Control of Cell Cycle

40 mins

PREVIEW

03

Mitosis I

41 mins

PREVIEW

04

Mitosis II

41 mins

PREVIEW

05

Modification of Mitosis and Meiosis

41 mins

PREVIEW

06

Meiosis I

39 mins

PREVIEW

07

Meiosis II

41 mins

PREVIEW

08

Meiosis III

40 mins

PREVIEW

09

NEET Pattern Questions Exercise (1)

25 mins

PREVIEW

Ch. 11

Transport in Plants

01

Introduction of Transport

40 mins

PREVIEW

02

Facilitated Diffusion and Osmosis

40 mins

PREVIEW

03

Osmosis and Plasmolysis

41 mins

PREVIEW

04

Imbibition and Plant Water Relations

40 mins

PREVIEW

05

Plant Water Relationship I

41 mins

PREVIEW

06

Plant water Relationship II

40 mins

PREVIEW

07

Mechanism Of Absorption of Water

40 mins

PREVIEW

08

Ascent of Sap Theories I

38 mins

PREVIEW

09

Ascent of Sap Theories II

39 mins

PREVIEW

10

Transpiration I

41 mins

PREVIEW

11

Transpiration II

40 mins

PREVIEW

12

Transpiration III

40 mins

PREVIEW

13

Transport of Food I

41 mins

PREVIEW

14

Transport Of Food II

33 mins

PREVIEW

15

NEET Pattern Questions Exercise (1)

33 mins

PREVIEW

Ch. 12

Mineral Nutrition

01

Classification of elements

40 mins

PREVIEW

02

Passive absorption of minerals

40 mins

PREVIEW

03

Specific roles of differenr elements-I

40 mins

PREVIEW

04

Specific roles of differenr elements-II

41 mins

PREVIEW

05

Nitrogen Metabolism

41 mins

PREVIEW

06

Nodule formation

41 mins

PREVIEW

07

Nitrogen assimilation

40 mins

PREVIEW

08

Conclusion

16 mins

PREVIEW

09

NEET Pattern Questions Exercise (1)

31 mins

PREVIEW

Ch. 13

Photosynthesis

01

Introduction

41 mins

PREVIEW

02

Photosynthetic requirements and significance

39 mins

PREVIEW

03

Chlorophyll

41 mins

PREVIEW

04

Photosynthetic pigments

39 mins

PREVIEW

05

Light Harvesting Complex

40 mins

PREVIEW

06

Cyclic Photophosphorylation

40 mins

PREVIEW

07

Non cyclic photophosphorylation

40 mins

PREVIEW

08

Differences between cyclic and non cyclic

40 mins

PREVIEW

09

Chemiosmotic hypothesis

41 mins

PREVIEW

10

Dark Reaction

41 mins

PREVIEW

11

Calvin cycle

41 mins

PREVIEW

12

Photorespiration

40 mins

PREVIEW

13

Hatch and slack cycle

40 mins

PREVIEW

14

Hatch and slack cycle-II

41 mins

PREVIEW

15

Crassulacean Acid Metabolism-I

37 mins

PREVIEW

16

Crassulacean Acid Metabolism-II

40 mins

PREVIEW

17

Factors affecting photosynthesis-I

41 mins

PREVIEW

18

Factors affecting photosynthesis-II

41 mins

PREVIEW

19

Translocation of photosynthate

17 mins

PREVIEW

20

NEET Pattern Questions Exercise (1)

29 mins

PREVIEW

Ch. 14

Respiration in Plants

01

Introduction with types of respiration

41 mins

PREVIEW

02

Anaerobic respiration

41 mins

PREVIEW

03

Glycolysis

40 mins

PREVIEW

04

Oxidative decarboxylation

40 mins

PREVIEW

05

Krebs cycle

38 mins

PREVIEW

06

Electron transport system

41 mins

PREVIEW

07

Electron shuttle

41 mins

PREVIEW

08

Oxidative phosphorylation

38 mins

PREVIEW

09

Other methods of respiration

40 mins

PREVIEW

10

Respiratory quotient

40 mins

PREVIEW

11

Factors affecting respiration-I

40 mins

PREVIEW

12

Factors affecting respiration-II

17 mins

PREVIEW

13

NEET Pattern Questions Exercise (1)

31 mins

PREVIEW

Ch. 15

Plant Growth & Development

01

Growth

40 mins

PREVIEW

02

Geometric Growth Rate

41 mins

PREVIEW

03

Photoperiodism

40 mins

PREVIEW

04

Phytohormones

41 mins

PREVIEW

05

Auxins

40 mins

PREVIEW

06

Application of auxin

41 mins

PREVIEW

07

Gibberelins

40 mins

PREVIEW

08

Cytokinins

40 mins

PREVIEW

09

Ethylene

38 mins

PREVIEW

10

Abscisic acid

40 mins

PREVIEW

11

Phases of plant growth

40 mins

PREVIEW

12

Types of germination

40 mins

PREVIEW

13

Inductive conditions of flowering

41 mins

PREVIEW

14

Senescence and death

40 mins

PREVIEW

15

Plant movements-I

40 mins

PREVIEW

16

Plant movements-II

21 mins

PREVIEW

17

NEET Pattern Questions Exercise (1)

31 mins

PREVIEW

Ch. 16

Digestion and Absorption

01

Introduction

40 mins

PREVIEW

02

Buccal Cavity

41 mins

PREVIEW

03

Tooth

35 mins

PREVIEW

04

Tongue

42 mins

PREVIEW

05

Salivary Gland

40 mins

PREVIEW

06

Pharynx

39 mins

PREVIEW

07

Oesophagus

40 mins

PREVIEW

08

Stomach

40 mins

PREVIEW

09

Gastric Gland

39 mins

PREVIEW

10

Small Intestine-I

40 mins

PREVIEW

11

Small Intestine-II

41 mins

PREVIEW

12

Large Intestine

41 mins

PREVIEW

13

Liver and Pancreas

40 mins

PREVIEW

14

Structure of Liver

41 mins

PREVIEW

15

Functions of Liver

40 mins

PREVIEW

16

Pancreas

40 mins

PREVIEW

17

Digestive Juice

41 mins

PREVIEW

18

Carbohydrate Digestion-I

40 mins

PREVIEW

19

Ruminates and Pseudoruminates

40 mins

PREVIEW

20

Protein Digestion

40 mins

PREVIEW

21

Fat Digestion

39 mins

PREVIEW

22

Absorption

39 mins

PREVIEW

23

Disorders-I

41 mins

PREVIEW

24

Disorders-II

19 mins

PREVIEW

25

Minerals

31 mins

PREVIEW

26

NEET Pattern Questions Exercise -I

32 mins

PREVIEW

27

NEET Pattern Questions Exercise -II

28 mins

PREVIEW

Ch. 17

Breathing and Exchange of Gases

01

Introduction

40 mins

PREVIEW

02

Respiratory Surface

40 mins

PREVIEW

03

Pulmonary Respiration

37 mins

PREVIEW

04

Larynx

36 mins

PREVIEW

05

Trachea

41 mins

PREVIEW

06

Lungs

38 mins

PREVIEW

07

Branchial Intercom

40 mins

PREVIEW

08

Breathing mechanism

40 mins

PREVIEW

09

Pulmonary capacities-I

40 mins

PREVIEW

10

Pulmonary capacities-II

40 mins

PREVIEW

11

Transport of gases-I

42 mins

PREVIEW

12

Transport of gases-II

42 mins

PREVIEW

13

Exchange of gases

39 mins

PREVIEW

14

Oxygen curve

25 mins

PREVIEW

15

Neural control & Disorders

40 mins

PREVIEW

16

NEET Pattern Questions Exercise

31 mins

PREVIEW

Ch. 18

Body Fluids and Circulation

01

Introduction of Circulation

40 mins

PREVIEW

02

Systemic and Pulmonary

40 mins

PREVIEW

03

Structure of heart

38 mins

PREVIEW

04

Internal structure of heart

40 mins

PREVIEW

05

Walls and valves

40 mins

PREVIEW

06

Conducting pathway

40 mins

PREVIEW

07

Regulation of heart beat

38 mins

PREVIEW

08

Tachycardia and bradycardia

40 mins

PREVIEW

09

Cardiac cycle

40 mins

PREVIEW

10

Heart sounds

40 mins

PREVIEW

11

Blood pressure

40 mins

PREVIEW

12

Portal system

40 mins

PREVIEW

13

Lymph

38 mins

PREVIEW

14

Lymphoid organs

41 mins

PREVIEW

15

Spleen

42 mins

PREVIEW

16

Electrocardiogram

41 mins

PREVIEW

17

Disorders

22 mins

PREVIEW

18

NEET Pattern Questions Exercise (1)

36 mins

PREVIEW

Ch. 19

Excretory Products Elimination

01

Introduction of Excretory Products

41 mins

PREVIEW

02

Other excetory products

42 mins

PREVIEW

03

Kidneys

41 mins

PREVIEW

04

Post renal urinary tract

41 mins

PREVIEW

05

Micturition

41 mins

PREVIEW

06

Nephrons

42 mins

PREVIEW

07

Types of Nephrons

41 mins

PREVIEW

08

Blood vessels of kidney

42 mins

PREVIEW

09

Urine formation

41 mins

PREVIEW

10

Selective tubular reabsorption

40 mins

PREVIEW

11

Glomerular filtrate changes-I

40 mins

PREVIEW

12

Glomerular filtrate changes-II

37 mins

PREVIEW

13

Diuresis and hypertension

39 mins

PREVIEW

14

Countercurrent mechanism

41 mins

PREVIEW

15

Regulation of kidney function

42 mins

PREVIEW

16

Different excretory organs

41 mins

PREVIEW

17

Kidney disorders

40 mins

PREVIEW

18

Disorders of excretory system

40 mins

PREVIEW

19

Funcions of Kidney

21 mins

PREVIEW

20

NEET Pattern Questions Exercise (1)

32 mins

PREVIEW

Ch. 20

Locomotion and Movement

01

Introduction to muscles

41 mins

PREVIEW

02

Composition of muscles

41 mins

PREVIEW

03

Sliding filament theory-I

41 mins

PREVIEW

04

Sliding filament theory-II

42 mins

PREVIEW

05

Red and white muscle fibre

42 mins

PREVIEW

06

Pectoral and pelvic girdles

41 mins

PREVIEW

07

Fore limb bones

41 mins

PREVIEW

08

Hind limb bones and cranium

39 mins

PREVIEW

09

Face

40 mins

PREVIEW

10

Ribs

41 mins

PREVIEW

11

Vertebral column

41 mins

PREVIEW

12

Joints

40 mins

PREVIEW

13

Pivotal joints

39 mins

PREVIEW

14

Disorders of skeletal system-I

40 mins

PREVIEW

15

Disorders of skeletal system-II

21 mins

PREVIEW

16

NEET Pattern Questions Exercise

31 mins

PREVIEW

Ch. 21

Neural Control and Coordination

01

Introduction to nervous system

41 mins

PREVIEW

02

Brain meninges

40 mins

PREVIEW

03

Divisions of human brain

41 mins

PREVIEW

04

Cerebrum

40 mins

PREVIEW

05

Cerebral lobes

40 mins

PREVIEW

06

Diencephalon

40 mins

PREVIEW

07

Basal nuclei

33 mins

PREVIEW

08

Mid brain

40 mins

PREVIEW

09

Hind brain

39 mins

PREVIEW

10

Ventricles

41 mins

PREVIEW

11

Cerebrospinal fluid

40 mins

PREVIEW

12

Depolarisation

41 mins

PREVIEW

13

Repolarisation

41 mins

PREVIEW

14

Synaptic transmission

41 mins

PREVIEW

15

Electrical and chemical synapse

40 mins

PREVIEW

16

Synaptic transmission

41 mins

PREVIEW

17

Gap junctions

40 mins

PREVIEW

18

Nerve

40 mins

PREVIEW

19

Spinal nerves

41 mins

PREVIEW

20

Reflex Action

41 mins

PREVIEW

21

Autonomic nervous system

40 mins

PREVIEW

22

Sympathetic and parasympathetic

40 mins

PREVIEW

23

Sympathetic vs parasympathetic

41 mins

PREVIEW

24

Sensory system

40 mins

PREVIEW

25

Cutaneous receptors

40 mins

PREVIEW

26

Eye

40 mins

PREVIEW

27

Internal structure of eye ball

40 mins

PREVIEW

28

Neurosensory tunic-I

40 mins

PREVIEW

29

Neurosensory tunic-II

38 mins

PREVIEW

30

Accomodation and working of eye

40 mins

PREVIEW

31

Ear

39 mins

PREVIEW

32

Internal ear

41 mins

PREVIEW

33

Internal structure of cochlea

41 mins

PREVIEW

34

Working of Human Ear

40 mins

PREVIEW

35

Tongue

15 mins

PREVIEW

36

NEET Pattern Questions Exercise (1)

30 mins

PREVIEW

Ch. 22

Chemical Coordination

01

Introduction

40 mins

PREVIEW

02

Pituitary Gland

40 mins

PREVIEW

03

Growth hormone

40 mins

PREVIEW

04

Hormones of Adenohypophysis

39 mins

PREVIEW

05

Hormone releasing factors of hypothalamus

41 mins

PREVIEW

06

Posterior lobe of pituitary hormones

41 mins

PREVIEW

07

Thyroid Gland and Thyroxine

39 mins

PREVIEW

08

Functions of thyroxine

40 mins

PREVIEW

09

Diseases of hyposecretion of thyroxine

38 mins

PREVIEW

10

Hyperthyroidism

40 mins

PREVIEW

11

Parathyroid gland

41 mins

PREVIEW

12

Adrenal Gland

40 mins

PREVIEW

13

Glucocorticoid and sex hormone

40 mins

PREVIEW

14

Adrenaline and noradrenaline

40 mins

PREVIEW

15

Adrenal hormone disorders

40 mins

PREVIEW

16

Thymus gland

40 mins

PREVIEW

17

Pineal body and Pancreas

40 mins

PREVIEW

18

Insulin

40 mins

PREVIEW

19

Gluucagon,somatostatin and pancreatic polypeptide

40 mins

PREVIEW

20

Organs secreteing hormones

40 mins

PREVIEW

21

Placenta secreting hormones

40 mins

PREVIEW

22

NEET Pattern Questions Exercise (1)

30 mins

PREVIEW

Ch. 23

Reproduction in Organisms

01

Introduction, Types of Reproduction

42 mins

PREVIEW

02

Asexual Reproduction -I

41 mins

PREVIEW

03

Asexual Reproduction-II

41 mins

PREVIEW

04

Asexual Reproduction in Plants-I

41 mins

PREVIEW

05

Asexual Reproduction in Plants-II

41 mins

PREVIEW

06

Vegetative Propagation

41 mins

PREVIEW

07

Sexual Reproduction in Organisms-I

41 mins

PREVIEW

08

Sexual Reproduction in Organisms-II

42 mins

PREVIEW

09

Gamete Transfer

40 mins

PREVIEW

10

Embryogenesis

41 mins

PREVIEW

11

NEET Pattern Questions Exercise (1)

26 mins

PREVIEW

Ch. 24

Sexual Reproduction in Plants

01

Whorls of Flower

42 mins

PREVIEW

02

Stamen Structure

43 mins

PREVIEW

03

Microsporogenesis

43 mins

PREVIEW

04

Pollen Grain

42 mins

PREVIEW

05

Gynoecium

43 mins

PREVIEW

06

Ovule and Megasporogeneis

42 mins

PREVIEW

07

Pollination

32 mins

PREVIEW

08

Agencies of Pollination

42 mins

PREVIEW

09

Pre and Post Pollination

41 mins

PREVIEW

10

Germination

32 mins

PREVIEW

11

Dehescence

42 mins

PREVIEW

12

Apomixis

42 mins

PREVIEW

13

Seed

43 mins

PREVIEW

14

Types of Seeds

42 mins

PREVIEW

15

Germination

43 mins

PREVIEW

16

Dormancy

41 mins

PREVIEW

17

NEET Pattern Questions Exercise (1)

31 mins

PREVIEW

Ch. 25

Human Reproduction

01

Introduction

42 mins

PREVIEW

02

Male Reproductive System-I

41 mins

PREVIEW

03

Male Reproductive System-II

43 mins

PREVIEW

04

Male Reproductive System-III

42 mins

PREVIEW

05

Male Reproductive System-IV

42 mins

PREVIEW

06

Male Reproductive Glands

41 mins

PREVIEW

07

Female Reproductive System-I

41 mins

PREVIEW

08

Female Reproductive System-II

41 mins

PREVIEW

09

Menstruation-I

43 mins

PREVIEW

10

Menstruation-II

42 mins

PREVIEW

11

Breast

42 mins

PREVIEW

12

Parturition and Gestation

41 mins

PREVIEW

13

Spermatogenesis-I

42 mins

PREVIEW

14

Spermatogenesis-II

42 mins

PREVIEW

15

Oogenesis

42 mins

PREVIEW

16

Cleavage

41 mins

PREVIEW

17

Fertilization-I

41 mins

PREVIEW

18

Fertilization-II

41 mins

PREVIEW

19

Gastrulation-I

42 mins

PREVIEW

20

Gastrulation-II

41 mins

PREVIEW

21

Implantation

34 mins

PREVIEW

22

Placenta

41 mins

PREVIEW

23

NEET Pattern Questions Exercise (1)

30 mins

PREVIEW

Ch. 26

Reproductive Health

01

Introduction to Health Problems

40 mins

PREVIEW

02

Amniocentesis

31 mins

PREVIEW

03

Population-I

42 mins

PREVIEW

04

Population-II

41 mins

PREVIEW

05

Birthcontrol

41 mins

PREVIEW

06

Methods of Birth Control

42 mins

PREVIEW

07

Sexually Transmitted Disease

42 mins

PREVIEW

08

Infertility

41 mins

PREVIEW

09

Assisted Reproductive Technologies (ART)

42 mins

PREVIEW

10

NEET Pattern Questions Exercise (1)

41 mins

PREVIEW

Ch. 27

Principles of Inheritance

01

Introduction

32 mins

PREVIEW

02

Mendelism

41 mins

PREVIEW

03

Definitions of Terms

40 mins

PREVIEW

04

Monohybrid Cross

42 mins

PREVIEW

05

Laws of Inheritance

40 mins

PREVIEW

06

Incomplete Dominance and Multiple Allelism

40 mins

PREVIEW

07

Co-Dominance and Dihybrid Cross

42 mins

PREVIEW

08

Law of Independent Assortment

41 mins

PREVIEW

09

Gene Interaction-I

40 mins

PREVIEW

10

Gene Interaction-II

41 mins

PREVIEW

11

Skin Colour in Man

41 mins

PREVIEW

12

Chromosomal Theory of Inheritance- I

42 mins

PREVIEW

13

Chromosomal Theory of Inheritance- II

41 mins

PREVIEW

14

Linkage and Recombination

42 mins

PREVIEW

15

Sex Determination-I

41 mins

PREVIEW

16

Sex Determination-II

41 mins

PREVIEW

17

Sex Determination-II

41 mins

PREVIEW

18

Sex Linked Traits

41 mins

PREVIEW

19

Sex Influenced Traits and Mutation

41 mins

PREVIEW

20

Chromosomal Aberration

41 mins

PREVIEW

21

Genomatic Mutation

42 mins

PREVIEW

22

Mutagens-I

37 mins

PREVIEW

23

Mutagens-II

41 mins

PREVIEW

24

Mendelian Disorders-I

39 mins

PREVIEW

25

Mendelian Disorders-II

41 mins

PREVIEW

26

Mendelian Disorder-III

41 mins

PREVIEW

27

Chromosomal Disorders-I

25 mins

PREVIEW

28

Chromosomal Disorders-II

28 mins

PREVIEW

29

Cytoplasmic Inheritance

39 mins

PREVIEW

30

Pedigree Analysis

34 mins

PREVIEW

31

NEET Pattern Questions Exercise (1)

30 mins

PREVIEW

Ch. 28

Molecular Basis of Inheritance

01

Structure of Nucleic Acid

40 mins

PREVIEW

02

Structure of DNA -I

37 mins

PREVIEW

03

structure of DNA -II

39 mins

PREVIEW

04

Packaging of DNA

41 mins

PREVIEW

05

Transforming principle-I

40 mins

PREVIEW

06

Transforming principle-II

40 mins

PREVIEW

07

Semiconservative DNA Replication

40 mins

PREVIEW

08

Replication of DNA-I

40 mins

PREVIEW

09

Replication of DNA-II

40 mins

PREVIEW

10

Transcription-I

40 mins

PREVIEW

11

Transcription-II

41 mins

PREVIEW

12

Transcription-III

41 mins

PREVIEW

13

Post Transcription Modification

40 mins

PREVIEW

14

Genetic Code

40 mins

PREVIEW

15

t-RNA

40 mins

PREVIEW

16

Translation-I

40 mins

PREVIEW

17

Translation-II

39 mins

PREVIEW

18

Translation-III

46 mins

PREVIEW

19

Lac Operon

40 mins

PREVIEW

20

Human Genome Project

40 mins

PREVIEW

21

DNA Finger Printing-I

34 mins

PREVIEW

22

DNA Finger Printing-II

26 mins

PREVIEW

23

NEET Pattern Questions Exercise (1)

30 mins

PREVIEW

Ch. 29

Evolution

01

Introduction to Life Origin and Big bang Theory

41 mins

PREVIEW

02

Theories of Origin of Life I

40 mins

PREVIEW

03

Theories of Origin of Life II

40 mins

PREVIEW

04

Miller and Urey Experiment

41 mins

PREVIEW

05

Biological Evolution

41 mins

PREVIEW

06

Origin of Eukaryotic cell and Evidence of Organic Evolution

40 mins

PREVIEW

07

Palaeontological Evidence and Evolution of Horse

40 mins

PREVIEW

08

Morphological and Anatomical Evidence

42 mins

PREVIEW

09

Evidence from Connecting links, physiological changes and vestigial organs

40 mins

PREVIEW

10

Embryological Evidence and Lamarckism

41 mins

PREVIEW

11

Lamarckism and Neolamarckism

40 mins

PREVIEW

12

Darwinism

43 mins

PREVIEW

13

Neodarwinism

41 mins

PREVIEW

14

Modern Synthetic Theory of Organic Evolution

41 mins

PREVIEW

15

Natural Selection and Polymorphism

40 mins

PREVIEW

16

Natural Selection and Artificial Selection

39 mins

PREVIEW

17

Mimicry and Speciation

41 mins

PREVIEW

18

Geological Timescale

26 mins

PREVIEW

19

Evolution Of Human

40 mins

PREVIEW

20

NEET Pattern Questions Exercise (1)

26 mins

PREVIEW

Ch. 30

Human Health and Disease

01

Human Health and Disease Introduction

42 mins

PREVIEW

02

Bacterial Disease

40 mins

PREVIEW

03

Viral Diseases-I

45 mins

PREVIEW

04

Viral Diseases-II

40 mins

PREVIEW

05

Protozoan Diseases-I

42 mins

PREVIEW

06

Protozoan Diseases-II

40 mins

PREVIEW

07

Helminthes and Fungal Diseases

40 mins

PREVIEW

08

Immunity and Types-I

40 mins

PREVIEW

09

Immunity and Types-II

40 mins

PREVIEW

10

Immune System and Antibodies -I

42 mins

PREVIEW

11

Immune System and Antibodies- II

40 mins

PREVIEW

12

Vaccination

40 mins

PREVIEW

13

Immune System Disorders- I

40 mins

PREVIEW

14

Immune System and Disorders -II

40 mins

PREVIEW

15