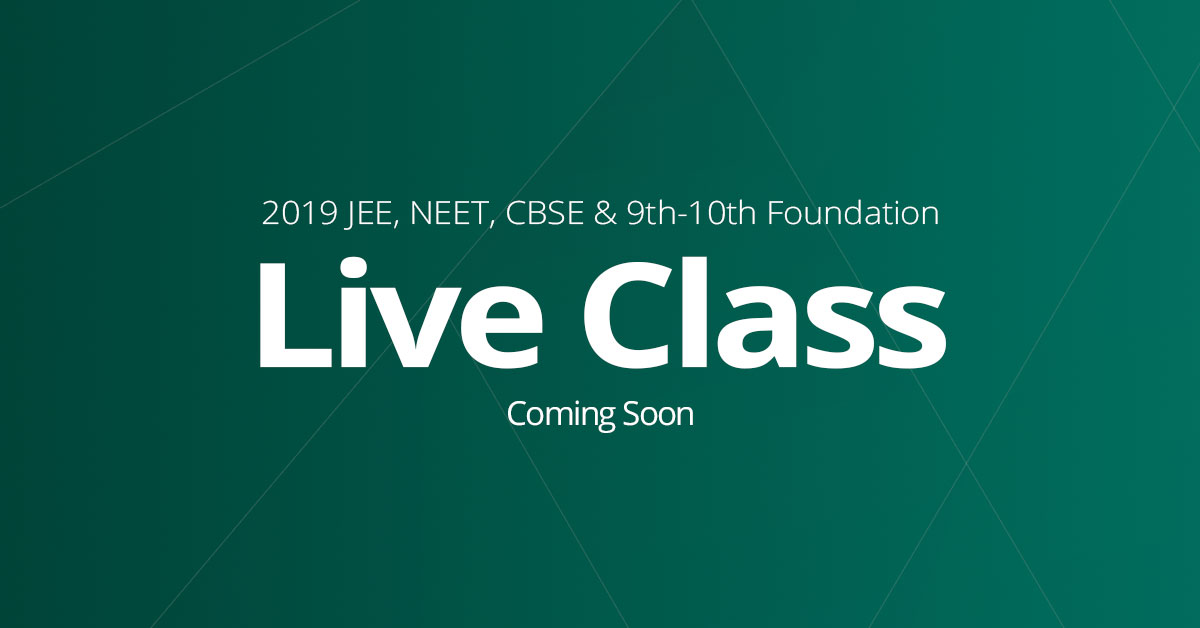 Online Coaching for JEE, NEET, CBSE & 9th-10th Foundation 2019
Watch live the expert Faculty team of Physics, Chemistry, Mathematics and Biology teaching the Chapters from class 9th to 12th. Clear all the concepts in this live session from 08 AM to 7 PM. Get Online coaching for NEET, JEE and CBSE, also get online study material, test series, doubt clearing sessions, sample papers, solutions etc. prepare by top faculties, email- support@misostudy.com or call us at 8929 803 804 for any query or doubt related questions for NEET | CBSE | IIT-JEE Preparation.
Live Online Coaching for JEE, NEET, CBSE 2019
Misostudy Free Live Classes for JEE, NEET, CBSE 2019 Preparation in which student of class 11th and 12th can learn about Important topics & chapters, exam tips, diagram, question pattern & exercise, sample question paper & solutions of Physics, Chemistry, Math and Biology by top faculties all at comfort of your home, Most of our faculty are IITians, NITians and Doctors having decade of experience.
Online Coaching Courses: Misostudy offers 1 Year & 2 Year online coaching courses for JEE, NEET Medicals, CBSE, Foundation courses for class 9th & 10th student can access our online courses by Online streaming, SD Card and USB Hard-Disk. Our online coaching courses are designed by expert faculties with good teaching skill, highly qualified and experienced. It has been done using NCERT and other preferred reference books, so this is the perfect study material one requires to ace the JEE, NEET & CBSE 2019.