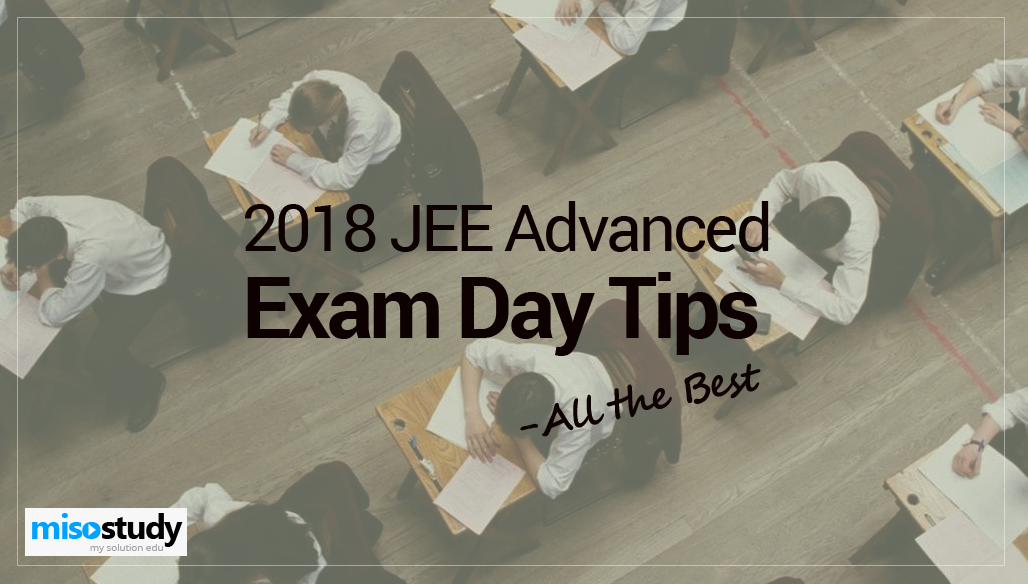 Reach the exam centre well before time: Avoid any last-minute panic. Keep your mind calm and take deep breaths every time you feel nervous. Drink water in regular intervals to keep your nerves calm.
Go through the Paper before Solving: Have a quick look on all questions before starting to solve them, it will give you an idea of how the paper is and how much time you should give to each question to complete the paper in given time.
Start with your Strong Subject: This will help boost your confidence and will keep you motivated through the paper. Moreover, the time that you save here will help you in other sections.
Skip Questions you find difficult: Keep an eye on the clock and skip questions that you find difficult. When you feel that you are stuck, make a couple of notes next to the question and move on to the next.
Be Careful before answering: JEE Advanced exam also has negative marking. Avoid guesswork while attempting questions.
Be calm during the break: You must keep your mind calm during the break. Focus on relaxing and eating light. Do not discuss answers and spend time revising formulae.
JEE Advanced is also about being in control of your mind, not just about your skill set, or about the things you have learnt over the years.
Misostudy wishes All the Best to the JEE Advanced aspirants.
Know more about JEE Advanced preparation.