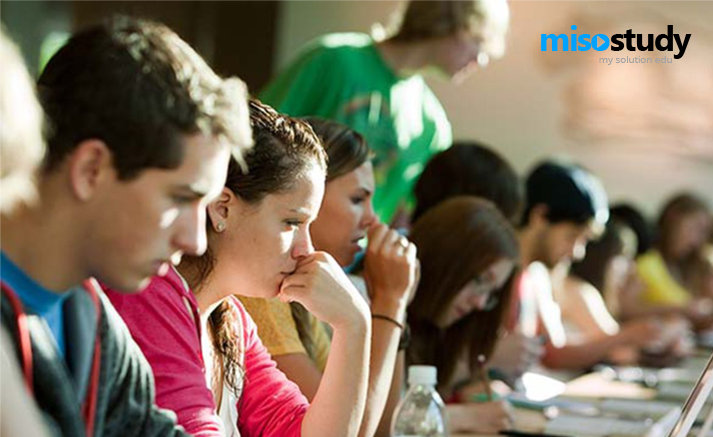 The Union Cabinet chaired by Prime Minister Narendra Modi on Friday cleared a proposal for creation of a National Testing Agency (NTA), to conduct entrance tests which are at present being conducted by the CBSE. The proposal for a centralized testing agency was shared in the Budget 2017. The sole purpose of the National Testing Agency, NTA was to relieve Central Board of Secondary Education, CBSE from its duties of conducting entrance examination so as to focus on improving the quality of higher education in country. With NTA, it is likely that entrance examinations like JEE Main, NEET, NET, CTET and entrance test for Jawahar Navodya Vidyalas, presently conducted by CBSE, would be conducted twice a year from 2019 onwards.
An official statement said the NTA will be created as a Society registered under the Indian Societies Registration Act, 1860, and as an autonomous and self-sustained premier testing organization to conduct entrance examinations for higher educational institutions. The NTA would initially conduct those entrance examinations which are currently being conducted by the CBSE. Other examinations will be taken up gradually by the NTA.
Apart from Class 10 and 12 board exams, CBSE conducts five other tests which include Joint Engineering Entrance (JEE), NEET, and UGC's National Eligibility Test (twice a year), Central Teacher Eligibility Test (twice a year) and the entrance test for Jawahar Navodaya Vidyalayas. Under the NTA, the entrance examinations will be conducted in online mode at least twice a year, thereby giving adequate opportunity to candidates to bring out their best, said a statement. In order to serve the requirements of the rural students, it would locate the centres at sub-district and district level and as far as possible would undertake hands-on training to the students.
The NTA will be chaired by an eminent educationist appointed by Human Resources Development Ministry, the CEO will be the Director General, who will be appointed by the government and there will be a Board of Governors comprising members from user institutions. The Director General of this body will be assisted by nine verticals headed by academicians and experts. The NTA will be given a one-time grant of Rs 25 crore from the central government to start its operation in the first year. Thereafter, it is to be financially self-sustainable.
from: timesnownews.com