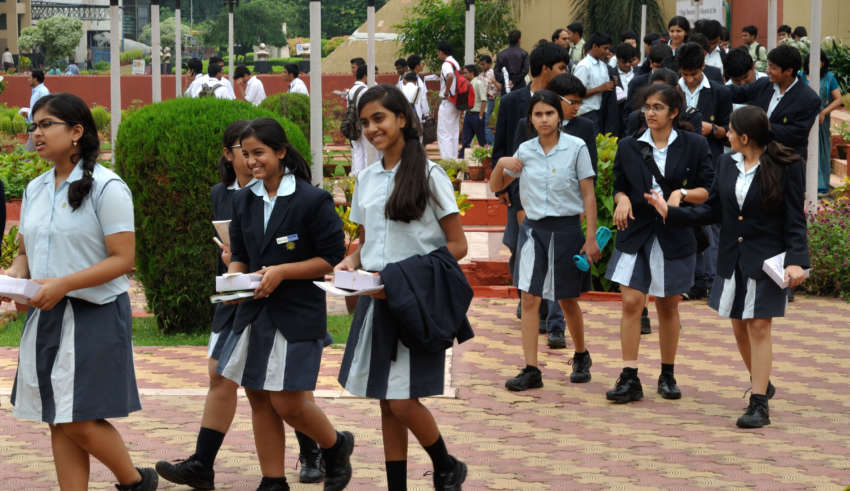 CBSE Board Exam Date Sheet 2018 is expected in the 1st Week of January. As per a news portal, the CBSE officials have confirmed that the Board will be releasing the Class 10th and 12th Board Exam date sheet in the first week of January 2018.

"Since the Board is currently working on the formalities of the exam, an exact date for the date sheet can't be ascertained at the moment. However the date sheets will be released in the first week of January," quoted the online portal.
Earlier, there were speculations that the CBSE AISSE and AISSCE Board Exams for Class 10th and Class 12th might begin from February 2018, however, on 18th September 2017, CBSE had clarified that the Board Exams are scheduled for March 2018, as has been the trend since many years.
For the academic session 2016-17, CBSE had released the date sheet for CBSE Board Exams 2017 on 9th January 2017. The Board Exams for Class 10th were conducted from 9th March to 10th April 2017 and for Class 12th the exams were held from 9th March till 29th April 2017.
As per a latest circular issued by CBSE to its affiliated schools across India, CBSE had confirmed that the practical's will start in January 2018. CBSE schools are supposed to upload the marks obtained by their students on the CBSE online portal by February 2018.
CBSE had directed the schools to ask eligible teachers from Class 9th to 12th to register themselves on the examination portal of CBSE before 5th January 2018 for timely identification and intimation of the teachers shortlisted for evaluation by the Board.
(from: news18.com)