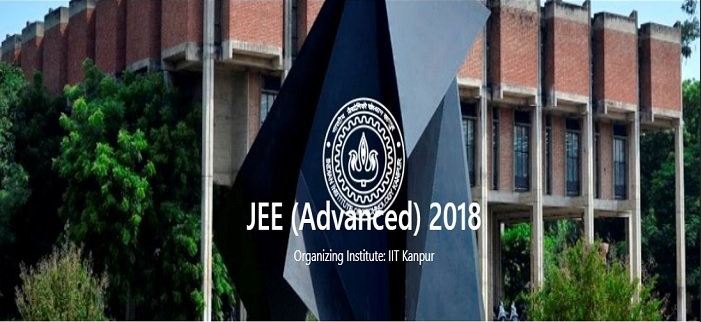 The Joint Entrance Examination (JEE) Advanced 2018 will be conducted by the seven Zonal Coordinating (ZC) IITs under the guidance of the Joint Admission Board (JAB) on May 20, 2018. The JEE Advanced 2018 notification was released today. The performance of a candidate in JEE Advanced 2018 examination will form the basis for admission to the Bachelor's, Integrated Master's and Dual Degree programs (entry at the 10+2 level) in all the IITs. JEE Advanced 2018 registration will begin from May 2 and the process will be held on the official website, jeeadv.ac.in.
Through JEE Advanced, IITs offer admission into undergraduate courses leading to a Bachelor's, Integrated Master's or Bachelor-Master Dual Degree in Engineering, Sciences or Architecture. Both Bachelor's and Master's degrees are awarded to candidates enrolled in the dual degree programs upon successful completion of the course curriculum.
All Indian nationals who satisfy the eligibility criteria can appear in JEE Advanced. The successful candidates meeting the Class XII (or equivalent) performance criterion are eligible for admission into IITs.
Some centrally funded institutes have used JEE Advanced ranks in the past. These include:
Indian Institute of Science, Bangalore (IISc)
Indian Institutes of Science Education and Research (IISERs) located in
Berhampur, Bhopal, Kolkata, Mohali, Pune, Thiruvananthapuram and Tirupati
Indian Institute of Space Science and Technology (IIST), Thiruvananthapuram
Rajiv Gandhi Institute of Petroleum Technology (RGIPT), Rae Bareli
Indian Institute of Petroleum & Energy, Visakhapatnam
Candidates should contact these institutes directly for additional information regarding admission.
JEE Advanced 2018: Schedule
The JEE Advanced 2018 examination consists of two papers (Paper 1 and Paper 2) of three hour duration each. Both the papers are compulsory. The examination will be held as per the following schedule:
Date of Examination Sunday, 20 May 2018
Paper 1: 09:00 IST to 12:00 IST
Paper 2: 14:00 IST to 17:00 IST
The schedule will remain the same even if 20 May 2018 is declared a public holiday.
Indian nationals (including PIO/OCI) who wish to appear in JEE Advanced 2018 must write Paper-1 of JEE Main 2018 which will be held in the month of April 2018. Further information about JEE Main 2018 may be obtained from the website jeemain.nic.in.
JEE Advanced 2018: Registration
Candidates must register for appearing in JEE Advanced 2018. Registration is only through the online registration portal where detailed instructions for registration will be provided. The online registration JEE Advanced will be held on the official portal
Online registration begins: Wednesday, May 2, 2018 10:00 IST
Online registration closes: Monday, May 7, 2018 17:00 IST
Last date for fee payment: for registered candidates Tuesday, May 8, 2018 upto 17.00 IST
JEE Advanced 2018: Notification
Check more detail of JEE Advanced 2018 notification here at :
drive.google.com/file/d/1AkvR5h0N64cM4o2wY0ay_aZbz0oWUzoZ/view
(from: https://www.ndtv.com)