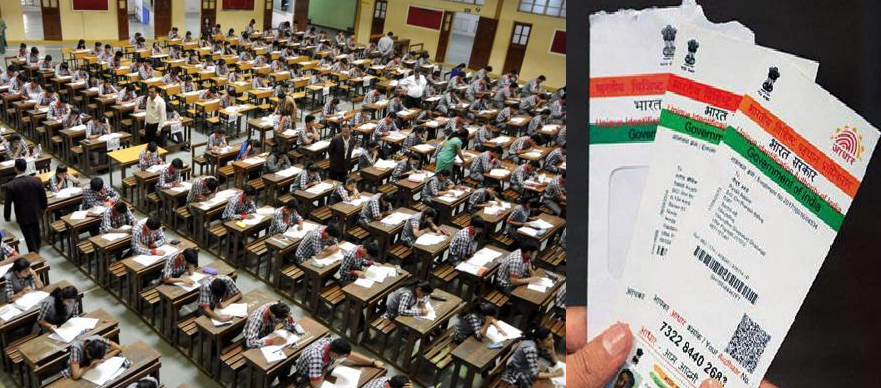 The Supreme Court on Wednesday said unique identification number Aadhaar cannot be made mandatory for any national entrance examination for now.
The interim order was passed by a bench headed by Chief Justice Dipak Misra in a challenge to making the 12-digit number mandatory for National Eligibility cum Entrance Test (NEET) 2018 for admission to medical courses.
The court said other forms of identification such as voter ID, passport or ration card can be used to register for or appear in the coming NEET. The last date to submit applications for NEET conducted by the Central Board of Secondary Education (CBSE) is 9 March.
This means even a candidate who has Aadhaar is not required to produce it for appearing in national entrance tests like NEET.
Apart from sparing NEET candidates from mandatorily furnishing Aadhaar, the interim order also prohibits CBSE, Indian Institutes of Technology (IITs) and the University Grants Commission (UGC) from making the unique number mandatory for examinations like Joint Entrance Exam (JEE-Main) and National Eligibility Test (NET) and the Common Admission Test held by Indian Institutes of Management (IIMs).
The court also directed the centre to inform CBSE to follow the order and upload it on its website so that students are better informed. Currently, CBSE is the test delivery partner for most national entrance tests, including JEE-Main, NEET, UGC-NET and Central Teacher Eligibility Test.
Earlier this year, CBSE had issued notifications making Aadhaar must for appearing in several national entrance tests.
"The use of Aadhaar for applicants of UGC-NET(July) 2018 will result in accuracy of applicants' details. This will also help ascertain identities of applicants at the examination centres in a convenient and hassle-free manner," CBSE had said in one of its notifications dated 23 February, justifying the use of Aadhaar.
However, attorney general K.K. Venugopal told the court that the Unique Identification Authority of India (UIDAI) has not authorized CBSE to make Aadhaar mandatory for students to enrol for NEET. A Constitution bench comprising Chief Justice Misra and justices D.Y. Chandrachud, A.K. Sikri, A.M. Khanwilkar and Ashok Bhushan is hearing the case against the Constitutional validity of Aadhaar.
The order was passed on an appeal by one Abidali Yusufbhai Patel, who had specifically challenged Aadhaar being made must for filling up NEET enrolment forms. The matter was mentioned in the morning and was taken up for hearing in the afternoon, along with the main challenge to Aadhaar that is being heard by the Constitution bench.
Patel had challenged a 27 February order passed by the Gujarat high court, which refused to grant interim relief to students seeking exemption from submitting Aadhaar while appearing for JEE(Main), 2018 (JEE) and NEET.
During the course of arguments, a challenge to Aadhaar being passed as a money bill was raised by lawyer and former finance minister P. Chidambaram, who carved out the distinction between a money and financial bill. Chidambaram is one of the lawyers representing the petitioners. "A money bill cannot be introduced in Rajya Sabha. In this case, Rajya Sabha becomes only a recommending house. They have no legislative power but only recommendative power," Chidambaram told the court.
A batch of petitions have been tagged by the Supreme Court to be heard by the Constitution bench. They challenge several aspects of Aadhaar, the 12-digit unique identity number that has become a bedrock of government welfare programmes, the tax administration network and online financial transactions, and the use/sharing of personal data collected by the UIDAI.
There are more than 1.2 billion Aadhaar holders in the country.
(from: www.livemint.com)