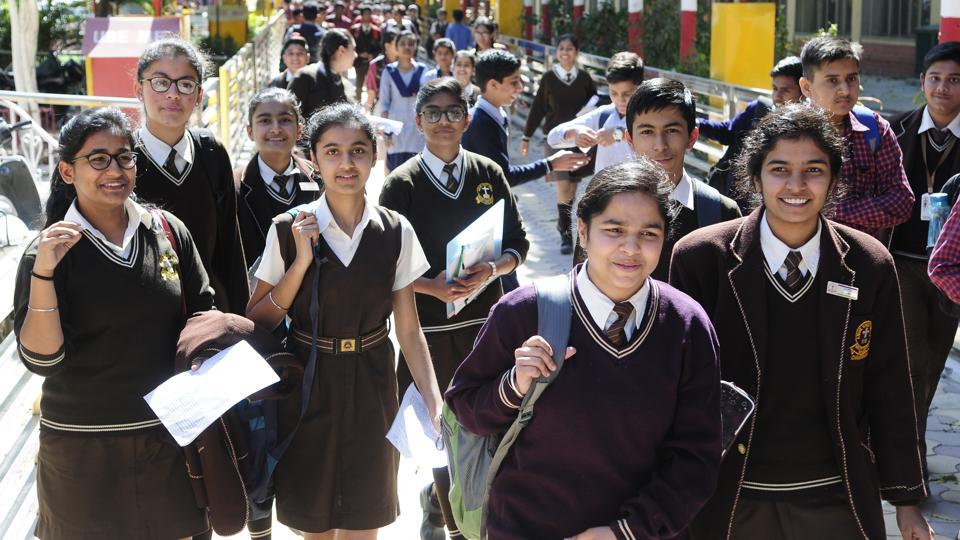 Students of Class 10 appearing for the second exam, English, of Central Board of Secondary Education (CBSE) found it quite easy and not lengthy. They said the questions were direct, simple and in line with the prescribed CBSE pattern.
However, the students found a passage in the reading section hard and confusing as the questions asked from specific paragraphs had answers in the other paragraphs. This could be due to a printing error.
Gurmanpreet, a student of Class 10, St Anne's Convent School, Sector 32, said, "The question paper was good. For the novel section, there were direct and simple questions. We did not have to think much for the answer."
She added, "There was one paragraph in the reading section where the questions did not match the paragraph. We tried to select the nearly similar word for a synonym." Another student from the same school said, "The exam was quite easy except one paragraph. The grammar portion was easy."
'Had enough time to prepare'
As the students had five holidays after the Hindi paper, they were able to prepare well for the English exam.
Sidh Goyal, a student of St John's High School, Sector 26, said, "The exam was easy and not lengthy. Those who had prepared for literature thoroughly will score well."
He added, "In Set 2, Section A, Q 1 and subpart 1.3 we had to find synonyms from the specified paragraphs of the passage. However, the questions did not match the word that was asked in the questions. I had then to decide on choosing the most appropriate similar word."
Nothing extraordinary about paper: Teachers
Teachers said there was nothing extraordinary about the paper. They found paper quite simple and all questions were from the syllabus. Students, who had prepared well, will score better, said teachers.
Yogita Khanna, English teacher at Government Model Senior Secondary School, Sector 16, said, "The paper did not have any difficult questions. All the questions were direct."
She added, "Students had a lot time at hands to revise well. Therefore, they will be able to score well."
She agreed that there were problems in the reading section of the paper. "The answers to the said passage in question 1.3 were not in the mentioned paragraph. Synonym of endurance – stamina – was in paragraph 3 and not in paragraph 2 as asked in the question," she said.
"Similarly the answers to 'obstruction and motivation' were in paragraphs 5 and 6 and not in paragraphs 4 and 5," she added. She added that otherwise the paper was quite easy.
(from: hindustantimes.com)