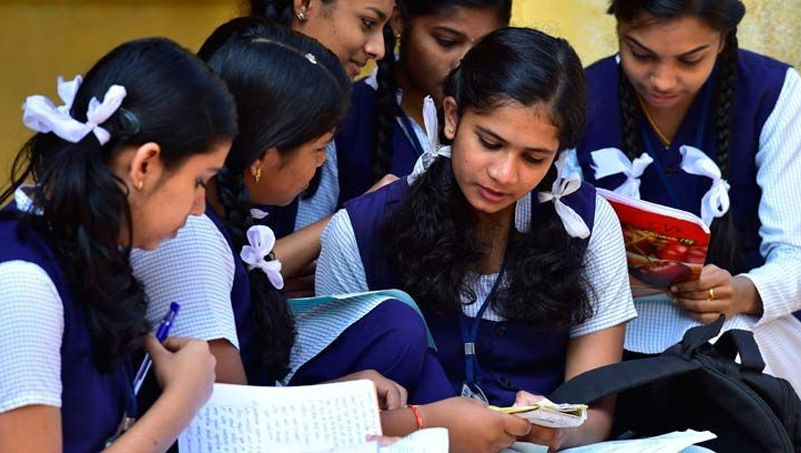 CBSE is scheduled to organize Mathematics exam this week on Thursday, 7th March 2019. Maths is one subject that students fear and worry about the most. However, this paper is logically enough to score well and build your Class 10th overall percentage if you have your basics accurate.
Here are five last-minute tips that'll help you to score high in your Mathematics Class 10th Board Exam 2019.
1. Revise all formulae and theorems of chapters like Triangles, Polynomials, Coordinate Geometry, Trigonometry, Mensuration as these are extremely important for CBSE Class 10th March Exam 2019 and are expected to carry maximum weightage with around 8 marks each spread through the entire paper. Pythagoras theorem, areas of similar triangles, Basic Proportionality theorem, are some topics that are covered each year in CBSE Board Exams.
2. Circles & Related Topics, Surface Area & Volumes are two topics from which questions of 7 marks each are expected. Statistics is another chapter that'll account for a minimum of 7 marks in the Class 10th Board Exam 2019.
3. In these two days stick to NCERT books only. Solve as many questions especially the exemplary problems from each chapter so as you can to ace the basics.
4. Past Papers & Sample of class 10th math solve at least two past papers during the day. It'll hone your writing speed, focus and time management skills. Download Free at Misostudy.
5. Go Step By Step lastly, on the exam day, attempt your answers step by step to fetch full marks. Go through the CBSE's marking scheme guideline once before the mathematics exam on 7th March 2019 to know how you'll be evaluated.
(from: www.abplive.in)