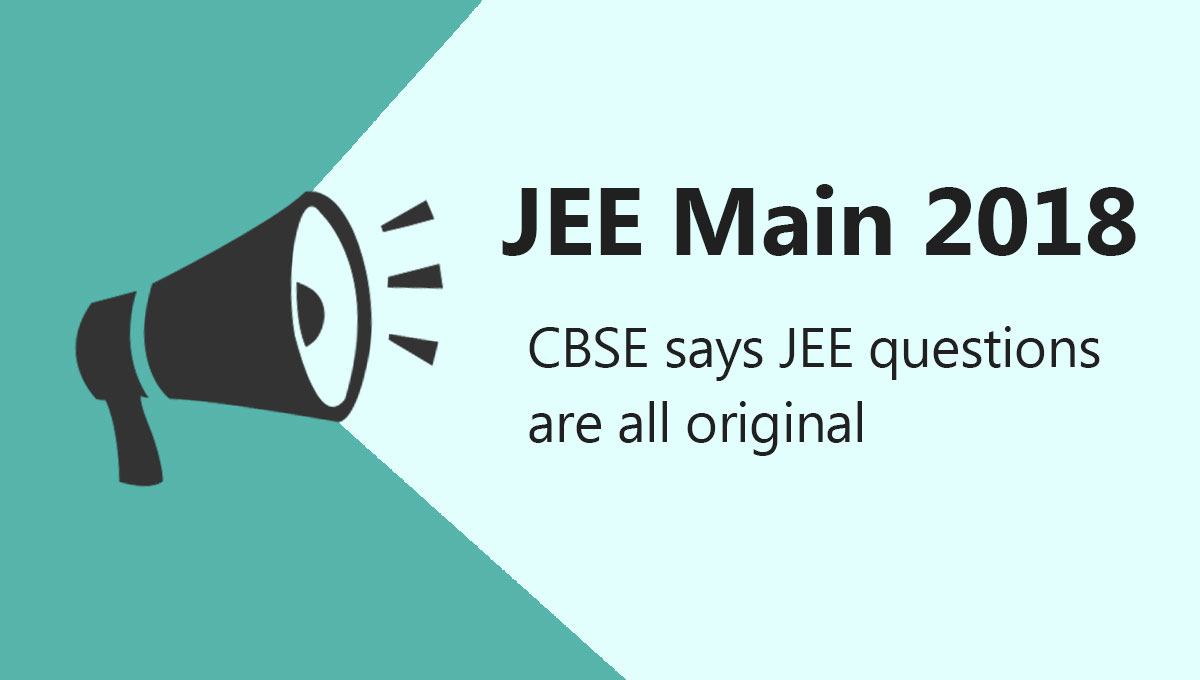 Reacting to a report in this paper about alleged similarities between the JEE (Main) 2018 question paper and a mock test conducted by a coaching class in 2016, the CBSE has underlined the robust and fool-proof systems it has in place to put together question sets and conduct the nationwide entrance exam for engineering aspirants.
The central board said the 7-8 questions, which were alleged to be similar to the ones in the mock test, were originally written only two to three months back and could not have figured in a model paper from any coaching institution two years back. The board said the originality of the questions has been "doubly ascertained."
The JEE question papers were prepared by over 100 subject experts, the CBSE said. "They prepare over 1,500 items over a period of two months during the year of the exam. All these questions are prepared by the item writers in original and they are handwritten. After that, 90 questions are drawn randomly and 8-9 sets are created. Any one set is randomly picked for use," the note added.
You can check more news and updates for JEE at www.misostudy.com