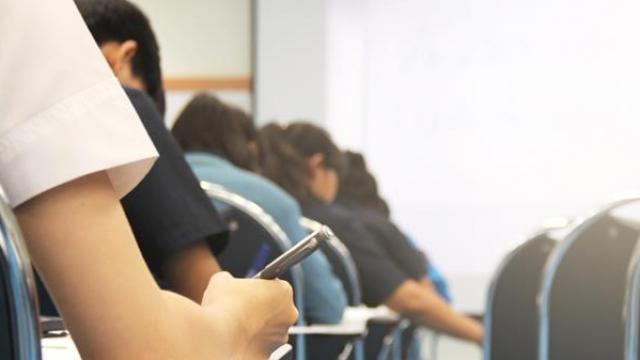 The National Testing Agency have decided to print unique set of questions to each candidate in JEE, NEET exams from next year. It has also been decided that both the examinations will be conducted twice a year from 2019.
The JEE and the NEET will be conducted twice in a year from 2019 by the National Testing Agency (NTA). This announcement was made by Prakash Javadekar in a press conference held in New Delhi on July 7.
Experts have been claiming that this might be a little challenging for the students as they have to make sure that they go thoroughly through the syllabus to make sure that they score well.
Some of the students have been claiming that this might lead to creating a sense of 'lack of equal opportunity' between the candidates. The students might develop a feeling that the other set was easier.
This pattern will definitely make the students focus more on their paper and less on the answer sheet of the student sitting next to him/her.
According to the reports, experts have been saying that if each student will get a different question paper from NTA it may create inappropriate fluctuation in the result of aspiring students because the result will be declared in percentile form instead of marks obtained by the students.
(from: jagranjosh.com)