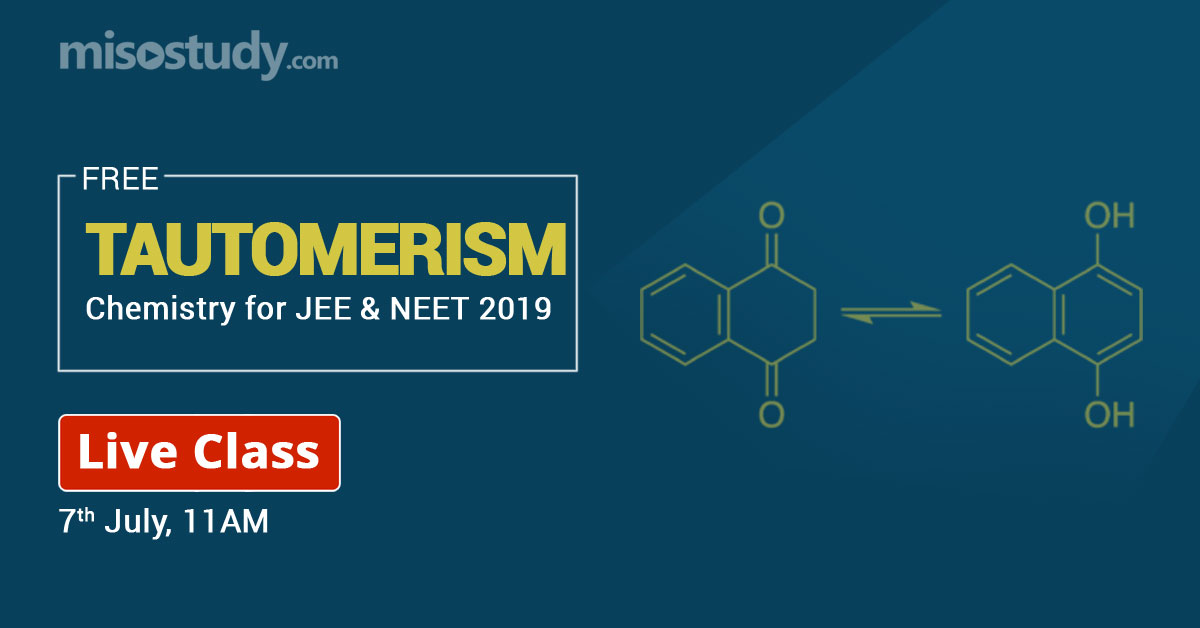 Misostudy Live Class on 07th July, 11 am onwards providing
online live coaching for JEE and NEET 2019
. In this live session student can learn about the concepts of topic
Tautomerism (Isomerism)
, the important topic of chemistry.
This topic is very important for JEE and NEET. This live session is conducted by expert faculty with good teaching skills. So you can get the same quality of education and guidance from our highly qualified and experienced faculty without wasting time, energy and money. It will give you the feel of classroom teaching.
You can attend live online class at home. These live online class is also recorded for the students to watch later for revision and better understanding of concepts. So students don't forget the time and date. Be ready for this live online session on Saturday, July 07 at 11 am. Also you can download free class notes of this Chemistry lecture after completing the session.