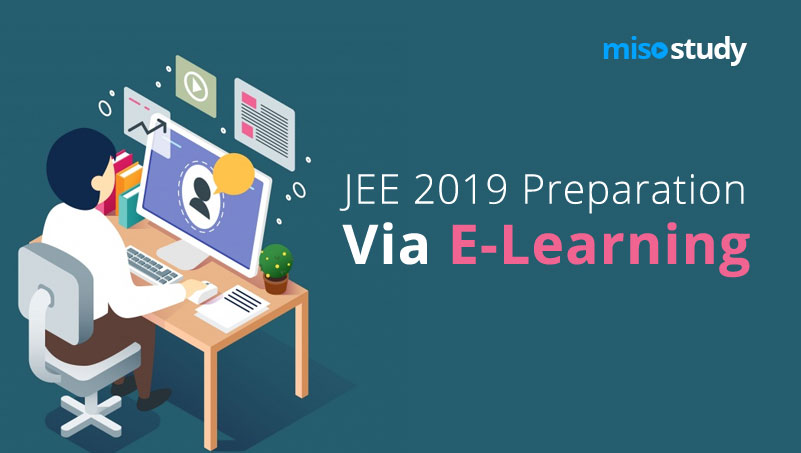 Joint Entrance Examination (JEE Main & Advanced) 2019 is just about a year ahead. To secure seat in one of the best Engineering Institutes you have to appear for JEE. You should have already started for the preparation of JEE. Many of you may now attending classes for JEE. Here is a suggestion from us to go for JEE 2019 via E-learning this summer vacation to increase your chances of cracking the exam. Why you must consider E-learning option and how it will help?
Utilize Extra Time in Studying
- Many students from primary and secondary classes join summer camps during the summer. For the students in senior secondary classes they get a lot of time for themselves. It is best to utilize this extra time in studying and preparing for the forthcoming examinations. Engineering aspirants must make the most of this extra time by opting for e-learning programs for JEE preparation. We have a best content for these students to study during summer vacations at
Misostudy.com
.
Study through E-learning during summer
- Schools are closed during the summer months of May and June. This is because there is a chance of incurring various illnesses due to excessive summer heat. So going for summer vacation coaching classes in such hot weather defies the purpose of summer holidays. But if you thinks coaching class during summer is important. E-learning is the best option. It will help you to prepare for the examinations. You don't need to out in the sun.
Revision is important
- In the preparation of JEE learning and revising the chapters is very important. You can do it using different study techniques such as reading aloud, writing, listening to lectures and using flash cards. For this you can opt for
JEE Online Video Lectures
for the revision of the chapters covered in your class during previous year. This is a very effective way of revision. We have a very good options for it at Misostudy.com.
Group Study
- It is said that group study is very important for the preparation of examination. This is a good way of testing your knowledge. Also it is very important in clearing your doubts. With E-learning you can choose your group and take lectures together. It will be helpful for you in studying.
Where are you?
- E-learning programs is not only about video lectures. But they also provide mock tests to test your knowledge. During summer vacation you get more time to give mock tests. So, it is possible to work on more mock tests to test your knowledge. After mock test you can work on your weak areas this summer.
So, enjoy your summer vacation with E-Learning!