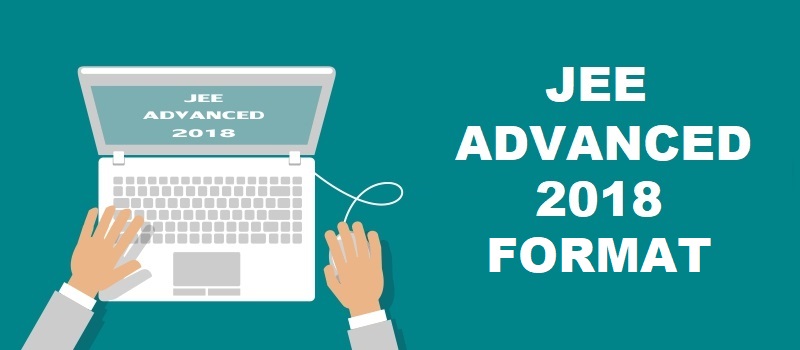 The Indian Institute of Technology (IIT), Kanpur is all set to conduct the
Joint Entrance Examination (JEE) Advanced test on May 20, 2018
this year. While until last year, the paper was conducted, both online and offline, the format has been changed this year. The paper will be conducted only in Computer-based Test (CBT) mode.
Following are some details candidates need to keep in mind before appearing for the JEE Advanced 2018 paper:
JEE Advanced 2018 Exam Schedule:
The examination consists of two papers (Paper 1 and Paper 2) of three-hour duration each and both the papers are compulsory. The exam will be held on Sunday, May 20, 2018. While Paper I will take place between 9 AM to 12 PM, Paper II will take place from 2 PM to 5 PM.
JEE Advanced 2018 Question Pattern:
• Each question paper will consist of three separate sections, viz., Physics, Chemistry and Mathematics.
• The question papers will consist of objective type (multiple choice and/or numerical answer type) questions designed to test comprehension, reasoning and analytical ability of candidates.
• Negative marks may be awarded for incorrect answers of some of the questions. Details of the marking scheme will be provided in the "Instructions to Candidates" section at the time of examination.
• Candidates must carefully read and adhere to the detailed instructions given in the question papers available at the time of examination.
• The question papers will be in English and Hindi languages. The candidates will have the option to choose (and also switch between) the preferred language anytime during the examination
General Instructions About JEE Advanced CBT Mode:
1.Total duration of each paper of JEE (Advanced) 2018 examination is of 3 hours (180 minutes) duration.
2.The on-screen computer clock counter of every candidate will be set at the server. The countdown timer in the top right side of a computer screen will display the time remaining (in minutes) available for the candidate to complete the examination. When the timer reaches zero, the examination will end by itself. Candidate will not be required to end or submit the examination.
Check Out JEE Advanced 2018 Tips and Tricks:
As you all are giving one of the most prestigious and challenging exams in India. So, now is the time to hit it or quit it. While there is much difference in the type of paper for JEE Main and JEE Advanced but at the end, it all comes to your in depth knowledge in the subject. Here we provide a short video lecture on
Strategy & Tips to Score Maximum Marks in JEE Advanced 2018 for students to smartly prepare for JEE Advanced 2018
.
Misostudy wishes you All the Best!
(from:financialexpress.com)