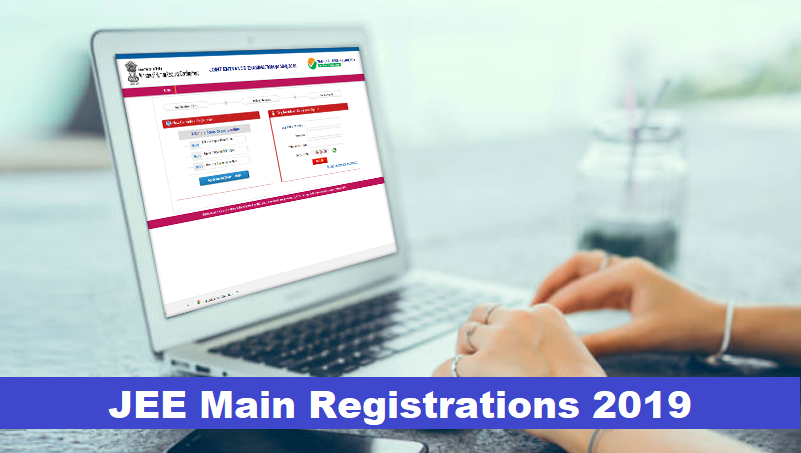 JEE MAIN 2019 Registration: Students have already started enrolling themselves for the Joint entrance exam (JEE) for admission in NITs, IITs and CFTIs after the online registration on September 1, 2018. The JEE MAIN 2019 online registration can be done on the official website, jeemain.nic.in.
1. To get an admission in the prestigious institutes, the candidates must have secured at least 75 per cent marks in intermediate or should be in the top 20 percentile in the 12th examination along with the JEE score.
2. To apply for the B.E/ B.TECH, the candidate should have passed class 12th with physics and mathematics as compulsory subjects along with chemistry/ biotechnology/biology/ technical vocational subject.
3. To apply for B.ARCH/ B.Planning, it is mandatory for the candidate to have passed class 12th with Mathematics
4. The candidates appearing in their 12th examination or equivalent in 2019 are eligible to appear in both January 2019 and April 2019
JEE (Main)-2019 examination
.
5. Exam Twice a year: The good news for the JEE aspirants this year is that they can now attempt the entrance examination two times a year. The first examination will be start from January 6 to January 20 and the Second examination will be next would be placed between April 6 to April 20. The registration for the first examination will end on September 30, 2018, and the registration for the second attempt will start on February 8, 2019, and will end on March 7, 2019.
6. Shifts of the examination will also vary. The first shift will be carried out from 9:30 am to 12:30 pm and the second one will take place from 2:30 pm to 5:30 pm.
7. The mode of examination: The examination for the Paper-1 which is for B.E/ B. Tech admission will be conducted in computer Based test (CBT) mode only. The examination for the Paper-2 for B.Arch/ B.Planning admission will be held for mathematics- part I and aptitude test-part II in CBT mode only and drawing test -part III will be conducted in pen paper-based mode.
8. The visually challenged candidates, who have 40 per cent or more disability, will have to submit the request in writing to the centre superintendent for providing them with scribe/reader. This request should be submitted at least one week before the examination. Such candidates will also be provided one extra hour for the examination.
These are the few things that all the aspirants should keep in mind before appearing for the entrance examination. For any other query please visit the official site nta.ac.in or jeemain.nic.in.

( from : www.newsx.com)