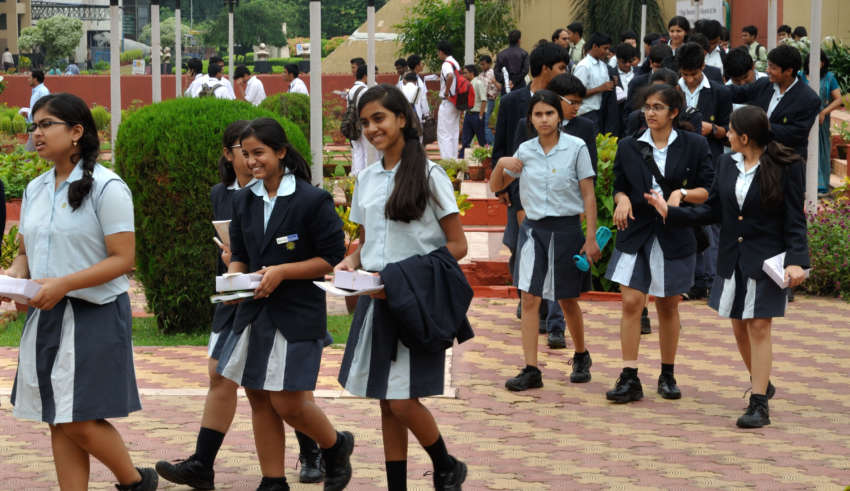 CBSE Class 12th Biology board exam is scheduled to be held on 27th March 2018 from 10.30 am to 1.30 pm. It is one of the most important subjects of Class 12 board exams and also the most crucial subjects for medical aspirants who are planning to appear for
NEET exam
. Students while preparing for this subject usually face difficulties in covering the whole syllabus and get confused what to read at the last moment.
To help the students, here are some last minutes tips for Biology exam:
Plan your paper:
First of all it is important to understand the pattern of the paper. Every year before the exam CBSE releases question pattern to help students become familiar with the pattern and plan accordingly. It also helps the students save time and finish it on time.
| | | |
| --- | --- | --- |
| Section | Number per questions | Marks |
| Section A | 5 Questions of 1 Mark Each | 5 |
| Section B | 5 Questions of 2 Marks each | 10 |
| Section C | 12 Questions of 3 Marks each | 36 |
| Section D (Value Based Question) | 1 Question of 4 Marks | 4 |
| Section E (Choice Based) | 3 Questions of 5 Marks each | 15 |
| Total Marks | | 70 (3 hours) |
Revise More:
When you don't have enough time left for preparation then it is important that students do not get stuck on any particular topic or chapter. Students should first revise the whole syllabus leaving aside the time-consuming topics. Later, if they still have time for them, they can always revise these topics and the finish the syllabus.
Revise NCERT, last year's paper and CBSE Sample paper:
Seeing question pattern of Chemistry and Mathematics paper in this year's board exam where students got most of the questions from NCERT, it is advisable to go through NCERT questions.
Sample paper always give you an idea of the latest exam patters whereas last year paper will give you an idea about the important concepts and questions frequently asked in CBSE board exam every year.
Revision of sample paper and previous paper is extremely important and the students should give minimum 50% of their time into this. There is high chance that students may get similar question in this year from these papers.
Be Through with the diagrams and important terminologies:
Biology is a theoretical subject and the students need to be familiar with numerous important terms in this subject. Apart from the terms and their descriptions, the biology paper contains some diagram-related problems. Students can use flashcards to remember and go through important definitions and diagrams just before the exam.
Relax:
The last and most important thing is to rest and relax. Remember to take plenty of sleep the night before the exam. And don't worry since you are well prepared.
Tips to manage time during the exam:
Not more than 30 min for the short question in Section A & B
1 hour for Section C, remember this section will include 12 questions
10 – 15 minutes for Section D, here you will have to answer one question
Section E mainly includes long answer questions so try to complete it within 1 hour 15 min.
Always keep 10 – 15 minutes for revision and checking
Things to remember while writing answer:
Always use sharp pencil to draw the diagrams
Write clearly and don't over write on your answer sheet
Use black pen to highlight and blue pen to write the answer or reverse
Don't worry about the pages, always start new sections from a new page
Try to use diagrams on reference to your answer, it always helps in scoring
Best of luck!
(from:hindustantimes.com)