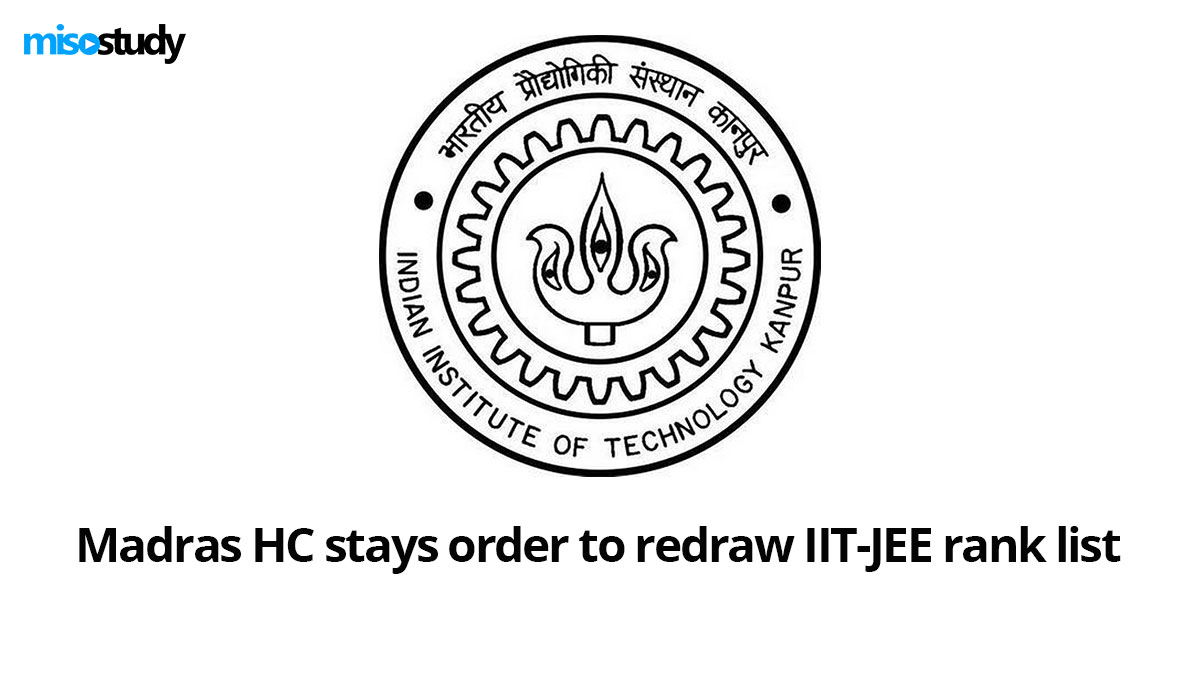 A Division Bench of the Madras High Court on Tuesday stayed an order passed by a single judge of the court on July 5 directing IIT Kanpur to redo the rank list released after the Joint Entrance Examination (JEE) Advanced 2018.
Justices Huluvadi G. Ramesh and M. Dhandapani passed the interim order after observing that the order passed by the single judge was unwarranted when the petitioner L. Lakshmi Shree of Chennai had already got a mechanical engineering seat in IIT Kanpur.
The single judge had ordered the IIT to place on top of the list candidates who had strictly complied with the instructions to give numerical answers up to the second decimal place, followed by those who had answered up to one decimal place such as 7.0 and then the students who simply gave the integer 7 as the answer.
Source: thehindu.com