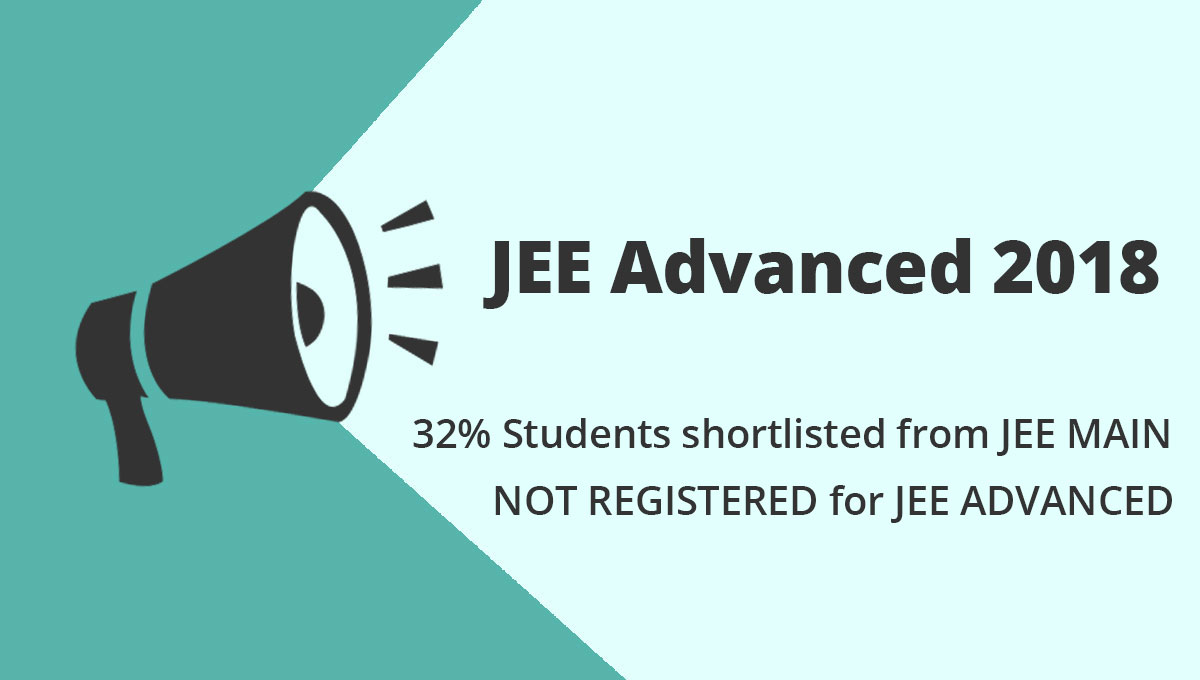 The Indian Institute of Technology (IIT) has recently declared the results of JEE Mains 2018 and the registration for JEE Advanced 2018 has been ended yesterday.
Surprisingly, more than 32 per cent of the candidates who were shortlisted for the final exam has decided to skip the test this year. While 2.31 lakhs JEE-Main candidates were eligible for the JEE Advanced exam, only 1.60 lakhs applicants registered for the test.
The number of students opting for JEE Advanced has fallen over the years, the senior professor from IIT-Bombay said. Many students are going forward with their JEE Main score and choose to study in National Institutes of Technology (NITs) instead of going through the gruelling process of getting through an IIT and a course of their choice - Senior professor, IIT Bombay
"Several students also prefer state-held Common Entrance Test (CET) for a seat in engineering institutes closer to home rather than compete for a seat at an IIT in another state," he added.
JEE ADVANCED 2018: NUMBER OF CANDIDATES ARE GOING DOWN EACH YEAR
In 2017, 23 per cent of eligible students opted out of JEE-Advanced, while 21 percent students skipped the same in 2016.
JEE ADVANCED 2018: RESERVED CATEGORIES OPTING IITS IN LARGE NUMBER
Total applicants: 1.60 lakhs
Applicants from Scheduled Tribe (ST) and Other Backward Classes (OBC): 97,866
Applicants from General Category: 62,850
JEE ADVANCED 2018: PAPER PATTERN
The JEE Advanced 2018 examination will be conducted only in the Computer Based Test (CBT) mode. Every candidate will be assigned a computer terminal at the examination centre. The exam will consist of two compulsory question papers - Paper 1 (9 am to 12 pm) and Paper 2 (2 pm to 5 pm), which will be of three hours duration each.
JEE ADVANCED 2018: ADMISSIONS TO IITS
Candidates will be eligible for admission to the Bachelor's, Integrated Master's and Dual Degree programmes, based on their performance in IIT JEE Advanced 2018.
source: indiatoday.in