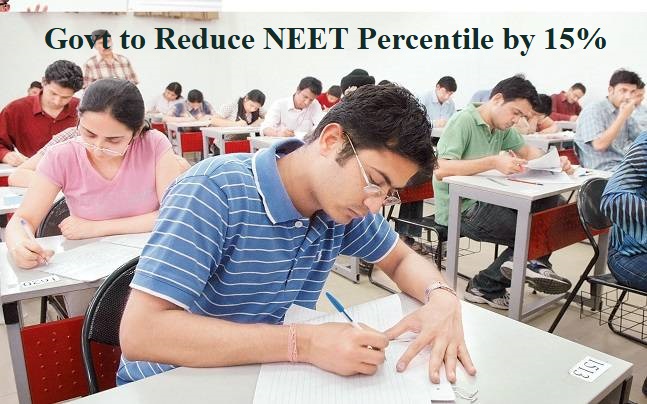 The government of India has decided to reduce the percentile for admission into medical colleges via the
National Eligibility and Entrance Test (NEET) by 15 percent
for postgraduate (PG) and super speciality (SS) courses, announced Union Health Minister JP Nadda on Friday. Move to Benefit 18,000 Medical Students
As per regulations, for admission in any postgraduate course, "it shall be necessary for a candidate to obtain a minimum of marks at 50th percentile" in NEET PG.
Scheduled Caste/ Scheduled Tribes/ Other Backward Caste aspirants have to secure minimum marks at the 40th percentile. While persons with disabilities (PWD) candidates have to secure marks at the 45th percentile.
Nadda, in the ministry statement, added that all efforts are being made to fill up the PG seats. "This is a significant step towards strengthening the medical sector and indicates the priority given by the government to the health sector. We are making sure that there is adequate manpower for providing quality health services," he said.
This is not the first time
NEET
cut-offs
have been lowered to benefit medical aspirants. In June 2017, the ministry had reduced them exams by 7.5 percentile. The ministry did so after an insufficient number of students secured the minimum marks for admissions.
That decision brought down cut offs from 50th percentile for general category to 42.5 percentile; 40th percentile for OBC/SC/ST students to 32.5 percentile; and 45 percentile for PWD category to 37.5 percentile. However, this decision was only applicable to the 2017 academic year.
Study Resources:
NEET 2018 Sample Paper and Solutions with Exam Tips & Ticks
(from: news18.com)