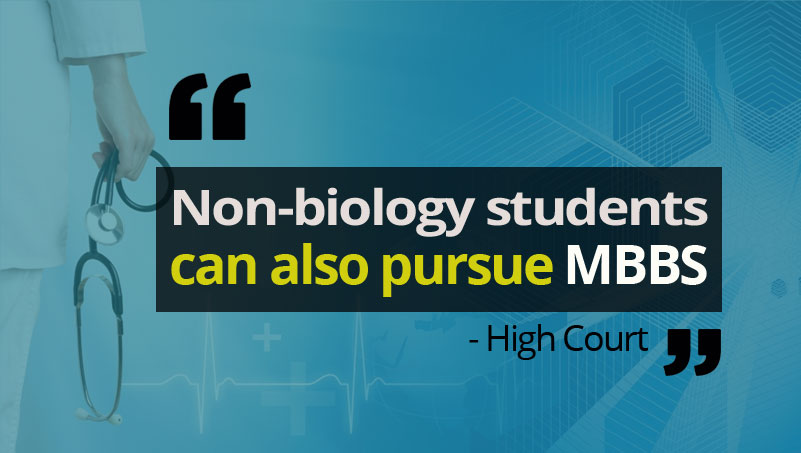 Students from non-biology stream can also study MBBS. In a recent judgement, Rajasthan High Court has ruled that the study of biology is not a necessary condition to pursue MBBS.
According Economic Times Two students named Neha Chaudhary and Suraj Bansal, who cleared the
NEET entrance examination
, were denied admission by the college on the basis that they had not studied biology at higher secondary level as per Undergraduate Medical Education Regulation 1997.
But, Court rejected this and allotted admission to both in Mahatma Gandhi Medical College and Government Medical College Dungarpur, respectively. The court said since the candidates have cleared NEET 2018, there is no point to not grant them admission as they have already made themselves thorough with biology while preparing for the exam.
Tanveer Ahmed and JK Yogi, counsels for the petitioners, had cited a division bench order of the Delhi High Court in the Tanishq Gangwar case in which it was ordered that "the disqualification of biology or biotechnology as an additional subject at 10+2 not be permissible."
(from: economictimes.indiatimes.com)